Applications are the fuel that runs the modern digital business machine. When the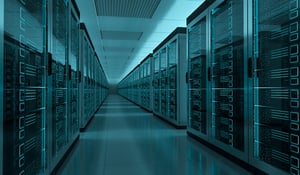 infrastructure that powers those applications is difficult to administer, or fails, businesses and their IT organizations are severely impacted. Traditionally, ensuring availability and performance was the responsibility of IT, but in today's technology landscape the industry needs to evolve and reset the requirements on vendors.
Digital transformation is necessary, but troublesome
Organizations today operate in an inherently digital world, with the average enterprise relying on hundreds of digital assets to drive value for the organization. However, those hundreds of assets also mean hundreds of potential failure points in an industry where uptime and reliable performance are two of the most critical measures of success.
Another is the flexibility to select the right infrastructure for the right workload, be it traditional client-server architectures, through modern public and private cloud developments, to multi-cloud and hybrid developments. But again, an increase in flexibility increases the frequency of problems and the amount of time it takes organizations to effectively fix them, resulting in lost revenue, damaged customer relationships, and the OpEx associated with IT troubleshooting and lost productivity.
Changing the enterprise storage experience
As stated earlier, the industry needs to evolve and require more from vendors so that IT departments don't bear the burden alone. Vendors need to make infrastructure simpler and less time consuming to manage.
A large part of this is resetting industry expectations and requirements on the enterprise support model. Right now, vendor support can be a painful, drawn-out exercise in finger pointing where the blame for the problem is shifted from application vendors to server vendors, who kick it over to networking vendors and storage vendors. Even when the customer knows which vendor to work with on the fix, the experience can be frustrating as the problem is slowly escalated through different levels of support.
Break the mold with HPE Nimble Storage
HPE Nimble Storage has broken away from convention and transformed how storage is managed and supported. To show just how positive the impact could be on custom environments, HPE engaged ESG to conduct a survey of the HPE Nimble Storage installed base compared to non-HPE Nimble Storage customers. Here's what they found:
79% lower IT operational expenses (OpEx)
73% fewer trouble tickets in the environment
85% less time spent resolving storage-related trouble tickets
69% faster time to resolution for events that necessitate level 3 support
The ability to manage and troubleshoot the entire infrastructure environment from a single, intelligent platform
HPE Nimble Storage is architected with two key elements seamlessly integrated into a single user experience through NimbleOS:
HPE InfoSight – A cloud-based AI platform that predicts and prevents issues before they happen. It collects telemetry data every second from thousands of embedded sensors in each HPE Nimble Storage Array and its surrounding infrastructure deployed around the world. HPE InfoSight then aggregates, analyzes, and correlates this data across the installed base, generating cloud-based predictive analytics signatures that monitor the incoming data stream to anticipate and prevent issues. HPE InfoSight gets customers ahead of problems before they occur, ensuring availability and performance.
Multicloud Flash Fabric - An intelligent, data experience designed to easily and cost effectively consume all-flash, adaptive flash arrays, and cloud storage. The Multicloud Flash Fabric automates storage management through a common, integrated OS and intelligently drives data placement for a self-optimized and flexible solution across application tiers—primary storage, secondary storage, and disaster recovery.
HPE Nimble Storage has created a much simpler storage experience through HPE InfoSight and the Multicloud Flash Fabric. For example, data collected by the platform shows that 86 percent of problems are automatically resolved before customers even realize there is an issue. Moreover, 54 percent of the problems resolved are outside of storage. The result is a significant reduction on storage management time and cost, and greater than 99.9999 percent of measured availability across the entire user base.
Contact WEI about what HPE Nimble can do for you
More than just a means to manage and troubleshoot storage, HPE InfoSight helps resolve issues before customers even realize they exist. If your organization is seeking to increase IT agility, lower IT OpEx, and free staff from mundane infrastructure support responsibilities, contact WEI today.
NEXT STEPS: Learn more about HPE Infosight and how to leverage AI in the data center in our FREE tech brief below!