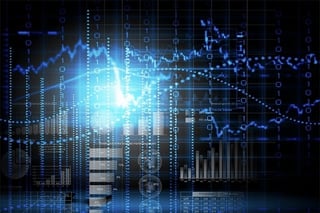 The face of data storage in enterprise data centers has changed in the past few years with the rise to prominence of solid-state, or flash, storage. This advancement of storage technology has now become so widespread among enterprise IT infrastructures around the world that 49% of organizations surveyed by the Enterprise Strategy Group indicated they already use flash technology, and another 38% have made plans to or are currently investigating the technology.
Flash or solid-state drive technology is seen commonly in devices from smartphones, laptops, and servers, but it has also revolutionized the storage array landscape. Of the organizations polled by ESG 63 percent reported using solid-state drives in storage subsystems today, 35 percent in all-flash arrays, and 30 percent as extended cache within hybrid storage systems.
Flash storage has increased in adoption due to its operational and economic benefits, ESG highlighted several of the following benefits from the survey respondents:
Improved application performance
Reduced power consumption
Improved resource utilization
Improved TCO
Reduced operational expenses and improved SLAs
Better application performance isn't flash storage's only "plus". Flash also brings significant decreases in power consumption over its HDD counterpart, dramatic reductions in rack and floor space, and features like data compression and deduplication that significantly maximize a healthy flash storage investment. Then there's the decreasing cost per gigabyte of enterprise flash storage which makes it more accessible for many organizations. The timing on that is perfect because we are seeing more and more enterprise organizations struggle with accurately projecting storage needs with the exponential amount of data tied to critical applications and systems.
Data protection must adjust to cover exponential growth
Performance is a key benefit of a flash-based environment, and nearly 60 percent of current and potential users identified enhanced performance as a factor in their decision to deploy solid-state storage. But in an all-flash world, IT can't let data protection be a bottleneck. By redefining the game for data storage, flash has also redefined the game for data protection by placing new requirements on the traditional mandate of speed and agility of recoveries, reliability of backup and recoveries, and increased speed or frequency of backups.
As far as features, flash storage is held to the same expectations of any enterprise environment including:
Data deduplication for optimized storage footprint and TCO
Application-consistent backups and hypervisor support
Scalability
Orchestration and automation of recovery processes
Support of public and private cloud layers
These functions must be performed with no impact to production workloads. Data capture with tight data source storage integration is expected, as is data movement with direct data paths from primary to secondary storage. This is a commitment HPE has been working on with recent additions to its portfolio.
HPE Nimble and their 6-nines promise
According to the HPE website, Nimble Storage is "smart enough to make 86% of problems disappear." It leverages flash storage and predictive analytics to eliminate the app-data gap and guarantee 99.9999 percent availability.
Every second, HPE InfoSight analyzes and correlates millions of sensors from all of its globally deployed systems. As it works, it learns to predict and ultimately prevent the most common problems that can cause bottlenecks. In fact, ESG has quantified a 79 percent drop in operational expenditures related to costs and time spent managing storage.
Nimble Storage includes cloud native integration with AWS, Azure, and cloud-native API's. (Click to Tweet!) It is positioned as a very efficient family of arrays, with the ability to store more data per terabyte of flash storage than other all-flash arrays. It can also be combined with HPE Nimble Cloud Volumes for full cloud integration.
HPE Nimble delivers on more than just the sampling of benefits above. In case you missed it, HPE Nimble earned a spot in the 2018 Gartner Magic Quadrant for Solid State Arrays.
What does flash-integrated data protection look like?
HPE Recovery Manager Central (RMC) software integrates HPE 3PAR StoreServ and HPE Nimble All Flash Arrays with HPE StoreOnce Systems to provide a flash-integrated snapshot, replication and backup service that augments traditional backup approaches.
HPE RMC delivers the end-to-end data protection and rapid recovery that your applications demand—from the data center to the cloud—whether you use on-premises flash storage for its low latency and security, cloud for its flexibility and cost benefits, or if you employ a hybrid IT approach to achieve your right mix of storage. HPE RMC has proven benefits, such as:
Fast – Deliver on SLAs with fast, non-disruptive, application consistent backup and recovery
Eff­icient – Eliminate cost and complexity of traditional backup approaches with direct backup from HPE 3PAR and HPE Nimble to StoreOnce
Reliable – Protect applications with the performance of snapshots and the protection of backups
Simple – Empower hypervisor and application owners to control backup and recovery direct and seamlessly from their preferred native interfaces
HPE RMC also delivers rapid, non-disruptive backup and online recovery. The solution eliminates the backup window and enables rapid online recovery with fast, non-disruptive, application-consistent snapshots. (Click to Tweet!) This reduces the backup impact on your applications, which supports the performance of your HPE 3PAR and HPE Nimble flash deployment. HPE has really taken a holistic approach to the storage needs of the modern enterprise with these offerings, and WEI's team of storage experts can help you determine which of these solutions (if any, or all, of them) are the right fit for your enterprise's storage portfolio.
The takeaways
Flash storage is delivering on its promises of improved performance and efficiency, effectively changing storage and IT infrastructure in the data center as we know it. But it has also created a new set of requirements – particularly for data protection. In order to keep up the benefits delivered by flash technology, data protection processes have evolved to keep up with the sheer amount of data and speed at which it is being handled in storage.
HPE's Nimble uses predictive analytics to recognize and resolve potential problems before they require support, and has cut expenses related to human management of storage by nearly 80 percent. With numbers like those, it might be worth taking a closer look. Contact the storage experts at WEI to learn how HPE Nimble, and HPE's portfolio of storage and data protection solutions, can fit in your IT environment.
NEXT STEPS: Are you exploring flash storage or running into challenges managing it effectively? Check out our free download below to help you ensure you are making the right investment with flash storage.