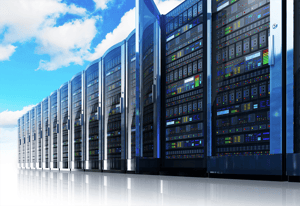 It's an almost universal truth across industries these days that business models are changing as the pace of digital transformation gains speed. Today's economy is focused on giving the customer what they want, when they want it, meaning IT teams must be both agile and flexible to support their business and see it succeed.
In order to achieve that flexibility, the development of cloud strategies are no longer optional – they are inevitable. What it might look like varies wildly across industries, however, with no one-size-fits-all solution for different workloads and applications. Businesses may require on-premises IT solutions to comply with security and regulatory requirements, sunk capital investments, performance requirements, or the amount of control they need.
Build your custom solution with HPE GreenLake Flex capacity
HPE GreenLake Flex capacity provides the best of both worlds, with infrastructure services that allow organizations to operate their IT infrastructure on-premises while taking advantage of the benefits of the public cloud.
To prove its effectiveness, HPE commissioned Forrester Consulting to conduct a Total Economic Impact (TEI) study and examine the potential return on investment (ROI) enterprises may realize by leveraging HPE GreenLake Flex Capacity.
About the study
To better understand the benefits, costs, and risks associated with an investment in HPE GreenLake, Forrester interviewed several customers with multiple years of experience using HPE GreenLake Flex Capacity. Customers chose HPE GreenLake Flex Capacity for its global footprint and expertise, and its ability to help drive the economics of public cloud with the security and performance of on-premises IT.
Forrester interviewed five global enterprises across a range of industries and locations. These organizations had multiple data centers and an extensive physical and virtual infrastructure footprint. Additionally, the organizations interviewed had different storage hardware in their environments, ranging from traditional spinning disks to all-flash arrays across multiple petabytes of data.
So what exactly is HPE GreenLake Flex Capacity?
HPE GreenLake offers a catalog of predesigned, end-to-end solutions, such as Big Data, Backup, and Database with EDB Postgres, that simplify the IT experience by delivering a cloud-like consumption model on-premises. Because predesigned solutions do not fit every business, HPE also offers fully customizable infrastructure modules that deliver greater technology choice depending on IT preferences. With HPE GreenLake Flex Capacity, enterprises design their own infrastructure solutions, selecting from a broad range of HPE and partner technologies, as well as optional services that span the infrastructure to apps and workloads.
For enterprises that would benefit from a consumption-based infrastructure solution, but don't know where to start, there are preconfigured infrastructure packages, such as HPE ProLiant for Microsoft Azure Stack, HPE Synergy 480 Compute Modules, or HPE SimpliVity 380. These packages leverage standard configurations based on common business requirements for easy ordering and fast deployment.
Businesses can specify the desired infrastructure based on their environment and needs, then have it expertly designed, implemented, and even managed, by HPE Pointnext experts to tie the individual components together into a single HPE GreenLake Flex Capacity metric. The consumption-based model means payments are based on actual metered usage, which gives businesses the rapid scalability of using an on-site buffer of extra capacity. All of this is delivered on-premises for greater security and control.
How does HPE GreenLake save you money?
In part two we'll take a deep dive into the cost-savings measures of HPE GreenLake, including how businesses can expect to see a 166 percent return on investment in just three years.
Talk 'digital transformation' with WEI
Whether you're looking at your cloud strategy or other digital transformation, contact WEI for a consultation on how we can build a custom solution for any problem you might be facing.
NEXT STEPS: Enterprise companies are evolving their IT service delivery models with hybrid cloud, multi-cloud strategies. Get tips and insights from our cloud experts in this white paper, "How Hybrid Cloud can Launch your Digital Transformation." Click below to read more.