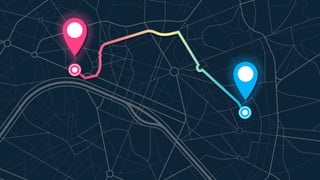 According to Flexera's cloud report, 92% of organizations adopted a multi-cloud approach in 2021. Cloud strategies allow your enterprise to increase flexibility, consistently update, foster greater agility, and enable rapid innovation. However, there are a number of common cloud adoption mistakes enterprises struggle with due to the lack of proper cloud strategy, planning, and governance mechanisms.
In this article, we identify the top seven cloud adoption mistakes and provide a roadmap to help your enterprise avoid them.
Top Seven Cloud Adoption Mistakes
As many organizations adopt the cloud, there are small mistakes being made that prevent them from developing a strong cloud strategy. Here are the top seven mistakes enterprises often make while adopting the cloud:
Maintaining an old infrastructure mindset.

Absence of upfront governance policies.

A lack of control provisioning resources.

Underutilizing the "pay-as-you-go" model.

Forsaking continuous cleanup.

Not pursuing a DevOps culture.

A lack of automated remediation capabilities.
Your Roadmap To Avoid Cloud Adoption Mistakes
Cloud adoption can be challenging; however, having a successful cloud strategy can make your transition as seamless and manageable as possible. The following roadmap can prevent your enterprise from making costly cloud adoption mistakes.
Change your mindset:

Understand that your existing infrastructure may be incompatible with the cloud system. Assess what you have, your existing data center, and your business objectives and link them to your cloud adoption strategy.

Create customized governance policies:

To prevent uncontrolled cloud spending and enable more accurate resource planning for each business unit, your enterprise must define each core governance structure and clearly articulate its processes.

Gain control over the provisioning process:

Your enterprise must perform application and infrastructure vulnerability assessments regularly. Additionally, it's imperative to have an established security checklist to ensure vulnerabilities don't increase.

Utilize the "pay-as-you-go" model:

Investing in a cloud management platform will help your enterprise save costs by tracking underutilized resources and identifying recurring expenditures.

Eliminate wasteful resources:

Organizations must develop a "consume or eliminate" process. Using as-a-Service platforms makes managing the cloud more efficient by allowing you to monitor all resources to determine if they're underutilized.
Incorporate a DevOps culture

:

Reduce manual effort and increase reliability within your IT and engineering teams with a culture that values DevOps. Enterprises experience higher business value and better alignment with IT through breaking down silos and building flexible, software-enabled infrastructures.

Understand cloud compliance and security:

Take a security-first approach with a cloud infrastructure that sustains business continuity and compliance. This lowers costs, minimizes risks, and reduces complexities in the infrastructure.
How Nutanix Can Prevent Cloud Adoption Mistakes
Nutanix Beam is a multi-cloud governance service that provides enterprises deep visibility and rich analytics. It monitors your cloud consumption patterns and proactively identifies idle and underused resources. The solution also provides one-click fixes for cost optimization and security compliances across your cloud environment. This solution also identifies vulnerabilities in real-time using policy-based automation to resolve potential threats before they become concerns.
Beam will allow your enterprise to gain complete visibility, optimization, and control over your cloud consumption to ensure cost governance and security compliance. With Beam, you'll have a successful cloud strategy that gives your developers the freedom to experiment and scale with ease, provision on-demand IT resources, and focus on rapid IT service delivery.
Here at WEI, we're a trusted, independent resource to help vet cloud technologies, architectures, and the growing world of cloud service providers. We help enterprise IT teams to outline exactly what they need for an efficient, cost-effective cloud strategy. Contact WEI today to find out if Nutanix Beam is the best solution for your enterprise's cloud strategy.
Next Steps: The recent challenges presented by the global pandemic showed how critical the need for greater elasticity really is. This has accelerated the transition to hybrid cloud architectures that utilize the appropriate mix of both private and public clouds. Today's advanced HCI solutions are designed for this new era. Download our tech brief titled, "How Next-Gen HCI Can Support Your Hybrid/Multi-Cloud Enterprise."