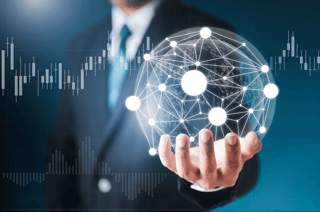 Companies have spent the past decade racing to achieve their digital transformation. One of the primary means of achieving this objective is through the cloud – a simple solution to a complex problem.
The problem is that there isn't just one cloud. The Rightscale 2019 State of the Cloud Survey found that "84% of enterprises have a multi-cloud strategy." Hybrid cloud environments are challenging enough by themselves, but things have grown even more complex due to the adoption of another IT architecture, edge computing. In a rush to migrate everything to the cloud, we found the cloud isn't the optimal environment for everything in an enterprise.
Problems With Configuring Modern Environments
When it comes to cloud migration the hybrid cloud environment doesn't necessarily equate to multi-cloud interoperability. Enterprises face challenges when it comes to integrating all their clouds into a single ecosphere in order to create a framework that routes workflows in an automated fashion amongst themselves.
The practice of uploading all data to the cloud for processing adds too much latency for some mission critical operations. Additionally, many companies have had to face real costs that often exceed those anticipated. While OPEX cost modeling has significant advantages over CAPEX, it doesn't always equal lower expenses. Now, IT leaders find it cheaper to run things back on-premises. Enterprises need to attain a multi-cloud infrastructure in order to define and create policies to improve efficiencies, accelerate deployments and minimize security risks across their entire cloud portfolio.
How Nutanix Supports A Hybrid Multi-Cloud Environment
It's obvious that enterprises can't regress back to on-premise infrastructures. Too many executives have witnessed the enormous impact digital transformation has had in terms of greater innovation and profitability. The solution is a next-generation hyper converged infrastructure (HCI) HCI is cloud-like technology, but it isn't restricted to the cloud.
Nutanix's HCI is a combination of servers and storage in a distributed infrastructure platform with intelligent software to create flexible building blocks that replace on-premise infrastructure. It consists of separate services, storage networks, and storage arrays. Advanced HCI solutions today can manage enterprise applications in a hybrid cloud environment. No more choosing between public or private cloud. The unifying nature of today's leading HCI solutions puts you in charge of what goes where. Latency sensitive processes and compliance abiding applications can reside on local infrastructure while other apps can be assigned to their optimum cloud environment. On top of that, admins can then manage both their private and public cloud infrastructures through a single management plane, eliminating the need to bounce between interfaces and portals to manage everything.
Today's advanced HCI solutions can create a borderless IT estate in which silos are a thing of the past. No need to purchase a bunch of servers and pair them with an external storage solution while connecting it all together with a network switch. Because they were purchased separately you never benefited from purchasing the best of breed for every component. You may have ended up with a complex mesh of compartmentalized equipment that required training and kept you in a proprietary lockdown. Additionally, the implementation and upgrade processes were so expensive, enterprises embraced the practice of oversizing their infrastructures for future growth.
How HCI Continues To Grow
The recent challenges presented by the global pandemic showed how critical the need for great elasticity really is in the hybrid cloud environment. This has accelerated the transition to multi-cloud infrastructures that utilize the appropriate mix of both private and public clouds.
Today's advanced Nutanix's HCI solutions are designed for this new era. HCI allows you to create heterogeneous clusters that can accommodate hybrid cloud environments that include multiple CPU generations, all-flash storage, and multiple hypervisors. Additionally, HCI significantly condenses the footprint of your data center or edge computing environment. You also have the ability to choose your hardware preference. You can select the most optimal cloud for your apps and business needs. HCI has the potential to deliver turnkey infrastructure for any app at any scale, across any location, whether it's an on-premises data center, computing edge location or public cloud service. This cross-platform mobility gives enterprises the duality to run enterprise applications through multi-cloud infrastructures without any code change.
In a world without borders, you need an enterprise hybrid cloud environment that is void of borders as well, one that provides frictionless agility, management simplicity and fractional consumption of services regardless of where they reside, Nutanix's HCI is innately designed for this.
Next Steps: We've helped countless enterprise IT teams transform their business with Nutanix. Leverage our team's knowledge and expertise to discuss how you can achieve a next-gen HCI solution customized for your business needs. Sign up for a commitment-free conversation with our Nutanix expert, Mark Gabryjelski today!