Not long ago, many organizations were reluctant to adopt cloud technologies mostly due to concerns about security and loss of data control. After all, the traditional approach to network security is heavily focused on protecting the network perimeter. How do you do that when the Internet is being used to interact with applications, services, and data? It's no surprise that enterprises were a bit unsettled with the idea of sharing the responsibility of security and privacy with cloud providers.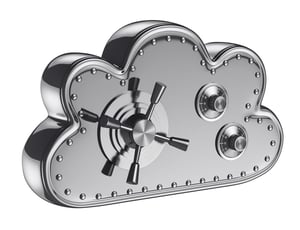 Yet, the benefits of public cloud still make a strong case for adoption by businesses of all sizes. The pay-as-you-go public cloud model shifts capital expenses to operational expenses, public clouds tend to have higher utilization rates (when compared to private clouds), and public cloud services offer greater economies of scale. However the word "public" has security implications written all over it. CIOs should consider cloud security an IT priority and the following three steps will help companies avoid common cloud security mistakes.
3 Common Cloud Security Mistakes & Fixes
1. Choosing the Wrong Degree of Cloud Security
Cloud security can range from extreme, excessive caution to easily hackable, lower protection. Make sure your business identifies what level of cloud security is necessary and be sure to ask your cloud provider about all available options.
It's best to fall on the middle of the security scale than to spend so much money on it that you reduce the business value of moving to the cloud. Likewise, it's a mistake to not focus on it at all. Regularly identify threats and assess your current security landscape; we are happy to provide a free assessment and identify weak points.
2. Not Backing Up Data
Although your cloud provider likely encrypts and backs up your data, you should also do what you can on premise to keep copies in the event of an unplanned downtime instance or outage due to your provider. You should also know the physical location of your provider's data centers to keep up with current data residency requirements and to keep in the loop about how they are holding your information.
3. Getting Hung Up on Cloud Provider Drama
Headlines in the technology sector frequently pit cloud providers against each other, offering readers an insight into the best options on the market. This commentary provides a useful background into the industry, but the hype may prevent IT leaders from making the correct choice for their company.
Ignore the sensational headlines and choose a service provider according to your company's cloud security needs, the durability and fit of the software, and value for your business.
The best way to ensure your company avoids these, and many other, cloud security mistakes is to consult with an IT solutions provider well versed in cloud computing solutions and network security best practices. If you'd like assistance in beefing up your company's cloud security contact us today and ask about our free Security and Threat Prevention Assessment.