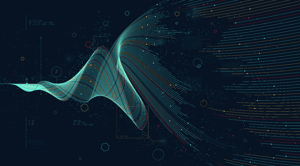 Enterprises are increasingly realizing the value of their data, and are capturing as much of it as possible to glean whatever insights they can. The challenge, however, is that IT budgets are not growing at the rates needed to properly handle these growing mountains of digital gold.
Current technologies for data storage, backup, and disaster recovery are trying to catch up, but many times they fall short. Experts in the storage industry say that it's not that production data is growing so much. Rather, it's that the copies which enterprises must create to ensure the smooth operation of their production environment that can quickly become overwhelming. On top of the sheer amount of data enterprises are generating, the cost of storage, power consumption, and staff needed to manage it are rising at the same rate.
Enterprises are facing the challenge of picking one or the other – paying for an ever-growing amount of storage, or securing the data they have. There has to be a better way.
Next gen solutions to next gen challenges
A handful of solutions have been rolled out in recent years, although they're far from perfect. Let's take a look.
Continuous data protection
Continuous Data Protection (CDP) allows storage systems to replicate the full data set from the production system to a secondary system only once, and following that to continuously send just the changed blocks. Backups can then be taken off the secondary system, irrespective of the backup window (as backups no longer affect the production system).
However, this approach creates a new type of problem – if every IO to the storage is logged, it now needs to be written a total of three times:
In the source volume
In the destination volume
In the log to allow the option of rolling back the write
This creates a lot of additional IO on the system and also wastes a significant storage capacity.
Automated Storage Tiering
Automated Storage Tiering (AST) enables a storage system to automatically move data between various tiers of storage. This way, data that is no longer frequently used is moved from the tier of fast performing disks to a tier of lower cost, lower performance disks. AST also means that the storage system can move the most frequently accessed data from fast performing disks to flash disks (SSD), to increase performance even faster.
BONUS: You can learn more about Automated Storage Tiering in our white paper, Managing your Data With Software Defined Storage.
The challenges here are that the storage system requires a significant amount of memory to track statistics and identify the correct data that needs to be moved between the various storage tiers. The increase in demands on system memory, coupled with the substantial amount of flash-based capacity that is needed for AST-based systems, has led to a significant increase in the cost of these storage systems. Additionally, the enormous system resources required to move data around in real time mean that AST frequently fails to deliver on its promise—IF you dont have the right infrastructure in place to support it. WEI's storage experts can custom design an enterprise storage solution that can help you reach your business goals, and sustain them.
Snapshots
Snapshots have been around for many years and provide the best of both worlds: cost savings and no penalty to performance or capacity. They offer efficient storage by not actually copying any data. Instead, snapshots make sure that all the data already written to the volume stays unchanged, and they write on the changed data to new locations on the disks (often called "Redirect on Write"). This enables access to a static point-in-time image of the data to serve as backup, while also allowing the production environment to operate unaffected.
The primary challenge with snapshots is that the backup is physically located with the production data, making it susceptible to power outages, floods, and other physical disasters. Second, there is no portable copy of the data that can be used for regulatory compliance or other use cases.
Get next generation storage with INFINIDAT
INFINIDAT's InfiniBox is disrupting the data storage market by enabling enterprises to achieve petabyte scale, with a fraction of the cost associated with today's storage. Their storage systems are designed from the ground up to maximize reliability and performance.
InfiniBox delivers 99.99999 percent uptime, with an innovative, self-healing architecture and high-performance, double-parity InfiniRAID. Its InfiniSnap technology provides space efficient snapshots with no performance impact, significantly increasing productivity and reducing space consumption.
If you're worried about space, a single InfiniBox frame holds two PB of usable capacity in a single, standard 42U rack. Its carbon footprint is also minimal, using 8kWh during peak load – three times less than traditional storage with the same capacity.
Upgrade your data storage solution with WEI
Analyst firm IDC forecasts that, by 2025, the global datasphere will grow to 163 zettabytes, or ten times the 16.1ZB of data generated in 2016. If your enterprise relies on analytics and insights derived from your data, contact WEI today to make sure your storage solution us customized to meet both your current and future needs.
Are you getting the most value from your storage investment?
Learn more about effectively managing your enterprise storage solutions by reading our white paper below, Enterprise Storage Checkup.