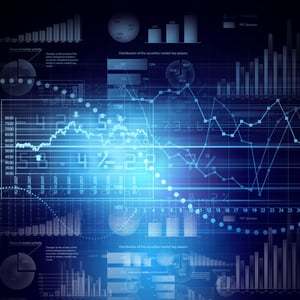 Companies worldwide are modernizing their data centers with efficient, all-flash storage arrays. All-flash storage solutions may offer different features, but they all provide better performance, scalability, and capacity over legacy storage solutions. They are more affordable than their traditional storage equivalents, making upgrading cost effective. With all-flash arrays, organizations can consolidate data and simplify their data management processes.
As businesses transition to all-flash data centers, they need to update their data protection solutions. With flash, a single infrastructure can support more data, hypervisors and applications. This consolidation is convenient, but it does create a higher risk of data loss. Legacy data protection solutions cannot efficiently manage large data loads. More so, outdated tools and methods cannot provide complete data protection, and they may impede flash performance. Companies must use the right tools to protect their data and get the most out of their flash investment.
Ensuring Data Availability
Malware, power failure, natural disasters, and human error can cause devastating data loss. All-flash arrays allow organizations to store more data on a single infrastructure, but this increases the impact of data loss. In the event of a security breach or hardware failure, more data is in jeopardy. Effective replication solutions are necessary to ensure that data is always backed up and recoverable. A good flash array vendor should equip you with everything you need to protect your data across all sites and storage systems.
Traditional options alter data formats when they create backups and then revert to its original format during recovery. This conversion of data formats back and forth leads to long backup and restoration times. However, the best data protection solutions include disaster recovery tools to simplify data restoration, and the right recovery tools make it quick and easy to reinstate data after a loss. Legacy solutions also create backups only once a day. Data generated between backups is always at risk for permanent loss.
Modern solutions use storage snapshots to maintain data formatting and create frequent backups. These snapshots provide consistent, up-to-date data protection, and make the recovery quick and easy. Smaller, less data-intensive backups lead to increased resiliency and faster data recovery times.
Maximizing Performance
Legacy backup solutions often reduce flash array performance and speed. Traditional options replicate and restore full backups, overloading the system and disrupting performance. Storage snapshots create fast, frequent backups without reducing flash efficiency. You can create another layer of data protection by moving snapshots to a secondary storage system. Relocating snapshots for long-term storage also frees up space on your flash arrays.
Effective, long-term data protection solutions use both storage snapshots and full backups. With this type of comprehensive system, you get complete protection without sacrificing performance. Snapshots provide day-to-day security, while full backups protect you in the event of a catastrophic data loss. For increased efficiency, choose a solution that comes with a dedicated deduplication appliance. Data deduplication can reduce storage space requirements, hence maximizing long-term storage potential. You can further simplify your long-term data management with a fully integrated solution. Options with built-in deduplication and secondary storage provide seamless communication between storage systems.
Effective Solutions
Veeam Software and Hewlett Packard Enterprise (HPE) have come together to offer an integrated solution that provides high-performance, all-flash arrays with advanced data protection. HPE's all-flash system offers industry-leading speed and performance. Their secondary storage option simplifies data management with its cutting-edge deduplication capabilities. Veeam's software solutions optimize data protection, without taking a toll on flash performance. They provide automated data management processes that are user-friendly.
HPE and Veeam's integrated system offers cutting-edge disaster recovery methods and support. With advanced data protection across all environments, their system can keep up with dynamic business needs. Together, they provide enterprise-level data protection and resiliency for high-performance data centers.
Conclusion
Modern, all-flash storage systems require state-of-the-art data protection solutions. Integrated replication and recovery tools can ensure consistent data availability and easy recovery. The best solutions use storage snapshots to protect data without impeding flash performance. They also provide deduplication technology for efficient, long-term data storage management. A good flash array vendor will provide you with all the tools you need to protect your data. Choose an IT solutions provider who partners with you to help you maximize your investment's potential.
Next Steps: Download our white paper, "Enterprise Storage Checkup," to learn whether your company could benefit from an enterprise storage checkup.