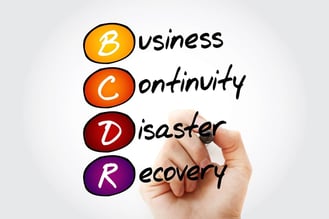 The pace of technological change and innovation continues to accelerate in today's IT organizations. This includes the expansion of advanced virtualization and the emergence of new cloud service delivery models. Yet, despite such progress, the areas of backup and recovery remain underdeveloped at many organizations. Many business leaders struggle to contain rising backup costs, and have little faith in their current procedures' ability to restore key systems and crucial data, especially in the wake of a real-time crisis or service disruption. [click to tweet]
Why is data protection, backup and recovery still a stumbling block for organizations? With increasing amounts of data to protect and shorter backup windows than ever, read this post to learn how IT can succeed at its task to back up and recover an organization's systems.
How Good Is Your Data Protection and Disaster Recovery?
How does IT score at the task of protecting or restoring its organization's data? Results from a few recent surveys paint a sobering picture for many organizations:
Research shows 4 out of 5 ITDMs are happy with their current disaster recovery solution1
Based on these reports, many organizations still have some work to do in order to effectively close the gap between where they are in their data protection efforts and where they need to be. In a previous article, we discussed the importance of implementing the 3-2-1 Rule. Doing so today can be much easier and less costly than it was in the past, thanks to some new technologies and approaches to its implementation. Here are some examples.
Using Highly Efficient Backup Software and Backup Appliances
A key component of these solutions is their use of disk space-saving features like deduplication and compression. Such features can successfully streamline backup operations and reduce backup time. They also significantly reduce the size of backup data needing to be stored, sometimes by as much as 15:1. Depending on the solution, this means organizations might be able to back up 15 TB of real data in as little as 1 TB of disk space.
Using External Cloud Providers for Fast, Offsite Backup and Restores
There's a reason why companies incorporate Backup as a Service (BaaS) and Disaster Recovery as a Service (DRaaS) as as a component to their overall backup and recovery and DR strategy. They fill a need for organizations wanting to get their backups safely offsite, yet have faster access to restore individual files. Many also appreciate the potential cost savings in having someone else own and manage their secondary backup and recovery infrastructure for them. In terms of the 3-2-1 Rule, they also help fill all three criteria:
They offer an additional copy of the data
They allow the cloud to be a second type of storage media
They allow organizations to keep one copy of the data offsite in the cloud
Want to ensure your backup and recovery strategy is enough to keep your organization's crucial data protected? Read our white paper titled "Backup and Disaster Recovery for the Cloud Generation" today!
Sources:
1. IDG Research commissioned by WEI. February 23, 2016.