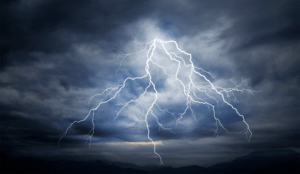 In order to maintain a competitive edge, businesses need to be able to move fast, and recover faster. When your success depends on evaluating data in real-time, any kind of hiccup can cost you money. Today's enterprises need more than backup – they need to be able to rapidly restore critical data in the right contexts. That's why more and more frequently, disk-to-disk-to-tape (D2D2T) architectures are giving way to faster, more efficient flash-to-flash-to-cloud (F2F2C) technologies.
Flash is replacing disk for backup and recovery
Flash storage offers a significant performance increase over spinning magnetic disk. High performance flash backups and restores can be used to match the speed of all-flash production systems, restoring as fast as the production systems can consume it. Additionally, flash backups can also be used to enable more simultaneous server backups, providing better utilization at scale. Couple that with data reduction, and the result is great economics and great restore performance.
Build your enterprise's F2F2C solution strategy in three steps
The IT problem solvers at WEI have partnered with Pure Storage and Veeam to create the winning enterprise F2F2C solution of the future. It's through a combination of Pure Storage's expertise in all-flash data management, and Veeam's insights into backup, disaster recovery, and multi-cloud data management that we can highlight the three critical steps for a successful F2F2C transition.
1. Protect your primary workloads with integrated flash and VM data management
An all-flash on-premises solution with integrated VM data management helps you realize your recovery point objectives (RPOs) while reducing the time it takes for recovery. Agentless deployment allows you to restore virtual machines (VMs), guest files, application items, and databases instantly.
This method provides high-performance benefits, allowing users to automate restore verification, and create isolated environments for troubleshooting, testing workarounds, rolling out tests, training, and software development. The architecture is easier to move, eliminates steps involved in data migration, and ensures application availability through nondisruptive upgrades.
2. Build a data hub for rapid restore, test/dev, analytics, and more
A successful F2F2C strategy involves a single platform that delivers effortless performance for a wide range of workloads, including application production, testing and development, analytics, and AI. Pure Storage and Veeam support instant VM recovery with performance 40-times better than the industry standard. Leveraging Veeam's data-efficiency features to complement Pure Storage's flash platform tools for avoiding redundancy results in reducing storage space by as much as 2:1 for database environments and 3:1 for VM environments.
3. Develop long-term retention with integrated flash and cloud
Integrated flash and cloud enable modern enterprises to protect and restore vast amounts of data (up to 15 terabytes), with restore rates of 15 terabytes per hours. The right F2F2C investment will scale duplication and storage to meet increasing data demands brought by customers or internal users, quickly offsetting the cost of acquisition. F2F2C makes replacing tape-based and legacy disk-based storage systems seamless, with shorter timelines for consolidation and improved operational value.
Meet the industry's first F2F2C platform from Pure Storage
Last February Pure Storage unveiled the industry's first F2F2C platform, Pure Storage ObjectEngine. Born from flash and cloud to modernize data protection, ObjectEngine delivers rapid recovery, saves money with cloud economics, and enables data reuse for web services like GDPR, analytics, and AI.
The ObjectEngine Platform consists of two products: ObjectEngine//A and ObjectEntine Cloud. ObjectEngine//A is an on-premises system that sits seamlessly between applications and a backend object store, transparently performing inline data deduplication and encryption to reduce storage and data transmission costs by up to 97%. When coupled with a FlashBlade scale-out storage system, which already enables rapid restore from its all-flash object storage, recovery time objectives (RTOs) can be further reduced, enabling rapid recovery of data in the event of a disaster.
The ObjectEngine//A base cluster can deliver up to 25 TB/hour of backup and up to 15 TB/hour of data restore performance using its cloud-native scale-out architecture. ObjectEngine can manage hundreds of petabytes (PBs) of data in a single namespace across on-premises object storage, cloud, and hybrid cloud – eliminating data silos, reducing administration, and improving time-to-innovation for value creating workloads.
Let WEI help you get the most from your data
Once your data is in the cloud, you can start to think about how it can be reused for migration, dev/test, analytics, and more. Contact WEI today to learn how Pure Storage ObjectEngine can help you adopt a modern F2F2C backup strategy for cloud-economics-driven data protection with faster recovery and minimal management overhead.