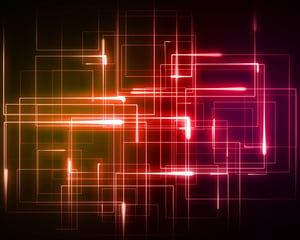 New buzz words tend to come and go, especially as enterprise storage vendors promote their offerings to prospective customers. A few years' back, we started to hear a lot about scale-out storage vs. scale-up storage. The popularity of scale-out storage has since grown, as have the questions about the difference between scale-up, scale-out, and related terms like hyperconverged and converged infrastructures.
Not Understanding the Difference between Scale-Out vs. Scale-Up
Scale-up storage lets you grow disk capacity (more disks), without having to add a preset amount more of CPU, controllers or memory. Scale-out storage simultaneously grows your disk capacity and performance by pairing added disk storage with a set amount of CPU, memory and controllers, often within the same "box".
Paying for more storage than you need
While a scale-out storage cluster may be exactly right for one customer, it can be overkill for another. Make sure you are asking the right questions about the storage you need.
Not following vendor best practices
Scale-out storage solutions often have very vendor-specific guidelines about how best to deploy them in your environment. These best practices exist for a reason and should not be taken lightly.
Not Ensuring Redundancy
Enterprise storage is often about ensuring RAS. That's Reliability, Availability and Serviceability. On the availability front, this means ensuring there are enough redundant parts available to counteract one or more other parts going down. RAID is a key example of this type of redundancy. How you deploy a scale-out storage solution must also give you sufficient redundancy in the event of downtime of one or more system components.
Cheap Connections can Breed Performance Problems
There's another use case specific to scale-out storage on iSCSI networks. Here, when you need to add new iSCSI devices, we see companies sometimes trying to save money by adding more devices to new, cheaper network switches. This can create an I/O performance problem as data jumps between different switches.
Wrong Advice; Wrong Start
Lastly, we often find most mistakes made about infrastructure start from an incomplete picture of an organization's requirements. This is also true when an IT team evaluates or considers deploying some type of scale-out storage.
Conclusion
Numerous organizations have traveled the path that you are heading down before. Utilize resources available to you and work with vendors and trusted third party IT experts to ensure your enterprise is set up for success.
Next Steps: Build up confidence in navigating scale-out storage solutions by reading our tech brief, "Considering Scale-out Storage? Avoid Making These 6 Mistakes."