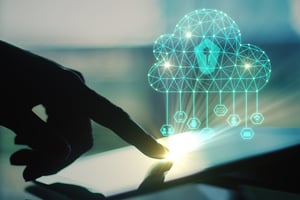 In our last high-end storage blog, we discussed current options and their limitations. The reality is that as enterprises undergo digital transformations, current offerings are unable to keep up. Their purpose-built, statically defined designs lack the agility needed in this new digital world.
Enterprises that are modernizing their IT infrastructure need more from their high-end storage providers. They need a solution that offers on-demand, always-on and easy-to-use services that work with a variety of infrastructure builds.
In this second part of a two-part article series, we will discuss the future of high-end storage solutions and how HPE Primera is changing the game.
The future of high-end storage
The new keyword in high-end storage? Agility. Storage is no longer confined to on-premises datacenters. With access to public and private cloud storage, IT teams deploy workloads in the locations that are the best fit, leading to numerous storage locations. To properly manage these types of situations, high-end storage solutions need to be designed to operate in hybrid-cloud environments, deliver enterprise-class availability, performance and security, on top of data services that won't bog down IT with unnecessary complexity. To reduce the IT burden and simplify storage management, the best high-end storage solutions make use of artificial intelligence and machine learning (AI/ML) driven automation. Additionally, high-end storage solutions need the ability to scale to whatever size the enterprise needs.
This list of requirements is long, but the benefits of a solution with the features above are worthwhile. Increased availability for end-users leads to increased productivity, benefiting your bottom line. For IT, administrators who would have previously been tied up with storage management tasks can now focus on other high priority projects and internal innovations, which offer long-term benefits for your enterprise.
How HPE Primera prioritizes the customer experience
As we discussed last week, HPE is in an ideal position to develop a unique and customer-focused high-end storage solution.
When designing Primera, HPE focused on several specific areas to improve the customer experience and revolutionize high-end storage.
The first area is the on-demand experience for on-premise storage infrastructure. More specifically, initial systems can be installed in just minutes, while system expansions can be done non-disruptively and in about half the time as a full installation. Additionally, HPE Primera supports data in-place upgrades to next-gen controllers and storage devices as part of the HPE Times Storage program.
The second thing HPE focused on to improve the customer experience is application-aware resiliency. The HPE infrastructure stack is specifically built to deliver this, and all systems include Recovery Manager Central, which offers converged data protection, copy data management, and data mobility services, to give enterprises a cost-effective backup/disaster recovery (BUDR) solution.
Additionally, the AI/ML built into HPE Primera and leveraged through HPE InfoSight, offers predictive analytics to keep systems operational and at peak efficiency, regardless of workload and system configuration changes. To help meet specific high-availability and application resiliency needs, various system features, including dynamic erasure coding, snapshots, replications and host multipathing, are leveraged.
In a similar vein, HPE makes it simple to ensure workloads meet the service level agreements of the classes where they are placed. The aforementioned AI/ML predicts and optimizes performance automatically, even as additional workloads are added and changed. Administrators have access to data collected and analyzed in real time, giving them an in-depth view into the system as situations change and evolve. HPE Primera's all-active architecture, which detects anomalies and performs remediation as needed, offers consistent performance to ensure availability and reduce the impact of latency.
Overall, HPE has developed a high-end storage solution that makes use of newer technologies to create systems which offer high-scalability, extreme availability and can be turned to be as automated or manually managed as each IT team wants.
Ready to learn more about HPE Primera?
HPE Primera is redefining high-end storage to ensure that modern needs are being met as simply and easily as possible. Problems that plagued legacy systems, such as risky upgrades and complex management systems, are fixed through intelligent design to keep enterprises going strong through their digital transformations. If you're ready to make the change now, contact WEI to begin building a custom solution for your business.