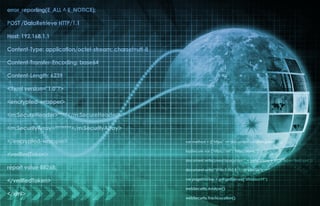 Every enterprise has its own library of applications and many of these libraries include a core set of applications that, while older, still play an incredibly important part in the day-to-day operations of your enterprise. However, as enterprises prioritize digital transformation these legacy applications may start lagging behind and integration complexity grows. That's where application modernization comes in.
Through application modernization enterprises can protect their investments and refresh their software portfolios to take advantage of new advances in technology, without creating large disruptions for the rest of the digital environment.
Once an enterprise understands the value of undertaking an application modernization project, the next question is which applications should we prioritize, and how do we get started? VMware Tanzu has been a leading answer for countless enterprise organizations, and it could be the right answer for your business as well. Keep reading to find out why.
What Is VMware Tanzu?
The VMware Tanzu suite of products offers enterprises the tools they need to tackle the modernization of application and infrastructure, and in doing so, these tools provide a number of benefits to the business, a key one being improved productivity. Through VMware Tanzu enterprises can take full advantage of cloud native infrastructure throughout their application portfolio.
How Does VMware Tanzu Support Enterprises Through Application Modernization?
Beyond the technical aspects of VMware Tanzu, it's important to understand VMware's philosophy for application modernization. In their own words, the following are four tenants to a successful application modernization initiative:
Start small – Regardless of the size of your entire application portfolio, it's important to start small and choose one business unit or group with just a handful of applications.
Automate everything – Reduce manual processes however you can with IT automation, whether that's test-drive development, continuous integration or continuous deployment.
Learn by doing – Take your mistakes and learn from them. Keep your successes and losses in mind and use them to inform your strategy and build new skills and playbooks as you go.
Break things down – Take a larger problem and break it down to its component pieces. In other words, "Iterate quickly and continually on thin slices of complex systems."
Additionally, before beginning an application modernization project, there are few prerequisites that VMware recommends every enterprise have:
A list of viable application candidates
Start your application modernization journey by selecting a set of custom apps that have relevance to your current business model and are actively being used.
Organizational commitment
Ensure that the business unit or group selected at the start of the project is committed to cloud computing and can invest the time and resources required for transformation.
The right people
Select your team carefully. Pick people that understand the application domains. It's also important to ensure the application modernization team are allowed to focus entirely on this project.
Which VMWare Tanzu Edition Is Right For You?
Once enterprises decide to move forward with VMware Tanzu for their application modernization needs, they must decide which edition is the right fit for their business goals.
All editions share several common principles, including multicloud enabled, open source-aligned, and tools that allow enterprises to facilitate a DevOps environment.
That's where the similarities end. In choosing the right VMware Tanzu edition for your enterprise, you must consider which specific challenges you're looking to address and the resources you have at your disposal.
VMware Tanzu is available in the following formats:
Tanzu Basic. This edition offers the tools enterprises need to handle simple, containerized off-the-shelf workloads and is also the most affordable and accessible of the four editions.
Tanzu Standard. This version caters to enterprises that need to manage at scale on public cloud or across multiple clouds.
Tanzu Advanced. Tanzu Advanced builds off the previous versions and offers additional functionality to enable enterprises to full embrace a DevOps practice, even stretching towards DevSecOps.
Tanzu Enterprise. The last and most powerful in the lineup is Tanzu Enterprise. This edition is perfect if you need to address important objects for operators and developers, such as more efficiency and control, and more speed and freedom.
Regardless of the edition you choose, VMware Tanzu can help your enterprise throughout your application modernization journey.
Partner with WEI for Application Modernization
VMware offers enterprises solutions that will help them manage and run consistent infrastructure, across on-premises data centers and public clouds, improving user experience and overall business operations. Their innovative approach to cloud offers architecture that is easy to deploy and manage, increasing enterprise agility and flexibility.
Now, couple industry leading VMware technology solutions with the virtualization, infrastructure, cloud and modern apps experience WEI provides. Our team's collective expertise is light years ahead of other VARs. In fact, WEI holds four VMware master services competencies and employs an early VCDX recipient. If you're wondering how to get started with application modernization, or you're hitting roadblocks on your journey, contact WEI today to start a conversation. We're here to help!
Next steps: Get insights from our experts about getting started with containers in our eBook, IT Leader's Guide to Preparing for Containers, by clicking below.