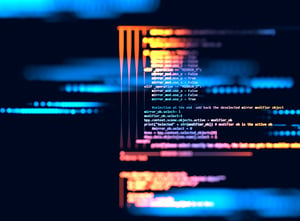 Through the use and development of applications, enterprises are able to keep up with modern business demands and the rapid changes that underscore our digital world.
To develop and run these applications, many enterprises are turning to Kubernetes, but a number of factors can impact IT's ability to take full advantage of the container-orchestration system. These factors can include existing infrastructure, business needs, and the level of experience IT staff has with Kubernetes.
To get the most out of Kubernetes, enterprises need infrastructure that lets them adopt Kubernetes in whatever way works best for the existing environment, while also offering infrastructure designed specifically to support developers.
Why Kubernetes?
As an open-source system for automating deployment, scaling, and management of containerized workloads and services, Kubernetes offers application developers incredible benefits.
First and foremost, Kubernetes' containerized environments give developers a secure and isolated atmosphere for the development and testing of applications. Other benefits of developing and deploying applications in containers include increased observability for application health and other metrics, separation of development and operational concerns, and increased distribution portability across any environment.
Another advantage of Kubernetes, that can be directly applied to the development and management of applications is automation. Through Kubernetes, IT can create a desired state for deployed containers and it will initiate a controlled change from the actual state. Bin packing can also be automated, offering a way to ensure resources are being utilized to the fullest potential.
Making the most of Kubernetes
We've explained how Kubernetes aids in the application development and management processes, but now let's dive into how enterprises can make the most of the features and benefits offered by the platform.
VMware Tanzu on Dell EMC VxRail lays the foundation for Kubernetes utilization from the ground up. Through this combined solution, Kubernetes infrastructure can be automated and provisioning is accelerated, increasing developer productivity.
Together, VMware and Dell Technologies have created several integrated full stack solution options, including a flexible reference architecture as well as a fully automated turnkey option, allowing enterprises to pick the version that suits their needs best.
The platform will allow enterprises to accelerate adoption of Kubernetes infrastructure through cloud-like resource pooling and built-in programmability. This ensures developers have the access they need regardless of the situation or deadline.
The scalability and upgradability of VxRail means enterprises can grow with the needs of the business, with easy, non-disruptive node additions in as little as 15 minutes. And, as Kubernetes continues to be adopted across the industry and as it evolves, enterprises can easily keep their infrastructure up to date with VxRail's automated lifecycle management and a 30-day synchronous release commitment from VMware to ensure lock step support.
As a one-of-a-kind solution, VMware Tanzu on Dell EMC VxRail allows enterprises to choose the infrastructure delivery that aligns most with existing operation models, whether it be on-premises or hybrid cloud. Together, VMware and Dell Technologies are helping enterprises support faster application development, meet scalability needs, and simplify the lifecycle management process.
Are you interested in VMware Tanzu on Dell EMC VxRail?
Enterprises are adopting Kubernetes to deploy and manage containers in every industry. To take full advantage of the benefits Kubernetes offers for application development and management, enterprises need a solution built to make adoption simple, regardless of the current environments. Contact the infrastructure experts at WEI to learn more about how to get started, or how to best leverage your existing infrastructure as you welcome container technologies.
NEXT STEPS: VxRail is for more than just data center modernization. Its simplicity, scalability, and performance make VxRail a catalyst that accelerates IT transformation. Find out why so many other leading enterprise IT organizations run their business on Dell EMC VxRail in our Tech Brief, "Top 10 Reasons Customers Choose VxRail." Click below to start reading.