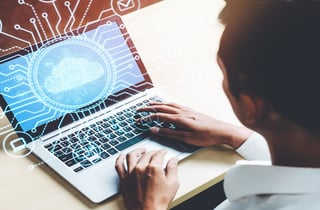 In today's digital landscape, managing computing infrastructure has become an increasingly complex and challenging task. As more businesses move their data and applications to the cloud, concerns around cloud security and compliance have become increasingly prevalent. Public cloud providers, such as Amazon Web Services (AWS), Microsoft Azure and Google Cloud Platform (GCP), offer a range of security features and tools to protect their customers' data. Despite these efforts, breaches may occur and businesses face limitations of liabilities from third-party providers in such events. One solution that addresses these concerns originates from HPE GreenLake.
With HPE GreenLake, businesses can access a range of services that offer a unique approach to cloud computing: combining the benefits of a public cloud with the security and control of a private cloud.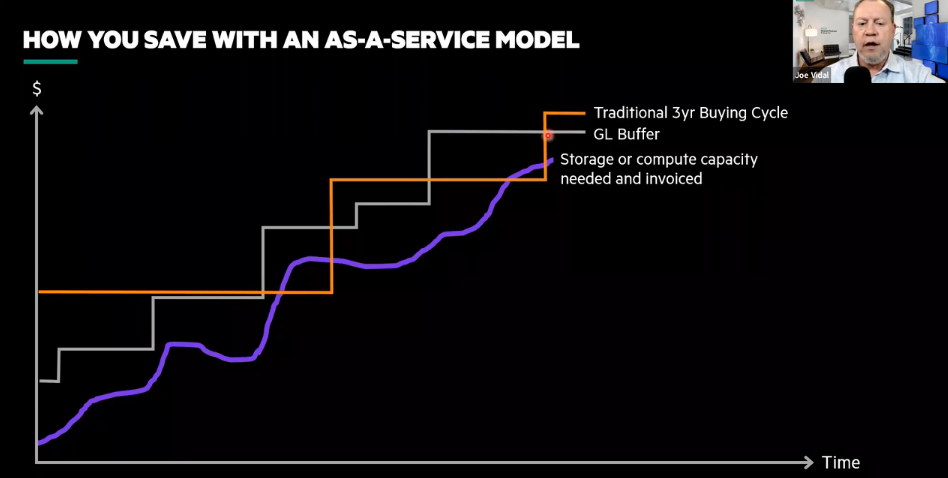 1. Unified Management Solution For Your Cloud Environments
HPE GreenLake for Private Cloud Enterprise (PCE) provides a unified compute management solution that enables IT professionals to manage thousands of servers located anywhere. Whether it's remote sites or edge systems, data centers, or hybrid cloud environments, HPE GreenLake PCE delivers a cloud experience that accelerates time to market with policy-based automation and simplifies lifecycle operations.
For example, an organization might use a public cloud environment for non-sensitive workloads that require high scalability and flexibility while using a private cloud environment for sensitive data and mission-critical applications. HPE GreenLake makes it easy to manage and optimize these cloud environments, providing a single dashboard that allows organizations to monitor and manage their resources across multiple clouds.
There's also a comprehensive monitoring and analysis tool that enables system administrators to track server health status and firmware compliance. With its intelligent capabilities, the tool delivers insights that empower users to drive the next actions and make informed decisions.
2. Cost-Efficient Cloud Computing Platform
Businesses are always concerned about IT costs, and HPE GreenLake Private Cloud Enterprise is a game-changer for companies looking to optimize their IT operations. The system eliminates the need for on-premise hardware and software purchases and maintenance. The HPE GreenLake Private Cloud solution provides a secure and reliable platform that can be customized to meet the most demanding business requirements. Businesses no longer need to worry about managing complex IT infrastructure, allowing them to focus on what really matters: innovation and growth.
Gone are the days of centralized data lakes. HPE GreenLake PCE is pre-assembled and ready to run, delivering an all-in-one cloud computing management solution that can be hosted in a colocation for a more complete experience. Additionally, businesses don't need to worry about hidden charges, as PCE users can take advantage of a self-serve and pay-per-use solution that enables companies to free up capital, boost operational and financial flexibility, and maximize manpower to accelerate innovation.
3. Cloud Agility
One of the key advantages of HPE GreenLake is its ability to securely bring cloud agility to distributed computing infrastructure. This eliminates the need for manual tasks like updating firmware and provides automated notifications that give users workload optimization guidance that can be easily implemented. The dashboard enables users to see which hardware needs updating or servicing.
4. Enhanced Cloud Computing Security And Compliance
HPE GreenLake is engineered with enterprise DNA and zero-trust security to bring the cloud to you. Unlike public cloud providers, this platform offers businesses the ability to customize their security policies and controls, ensuring that their data is protected according to their specific requirements. Additionally, HPE GreenLake is equipped with compliance certifications such as HIPAA and PCI-DSS, which demonstrate that their services meet the highest standards of security and compliance.
Final Thoughts
HPE GreenLake is ultimately an innovative solution providing IT professionals with the flexibility and agility needed to respond to business needs. As a trusted HPE partner for over a decade, WEI is uniquely positioned to help businesses navigate the complexities of cloud adoption. Our team of experts can conduct cloud assessments to determine the optimal mix of cloud and on-premises resources to meet your specific business requirements.
Contact us today and let WEI empower your business to reach its full potential with modernized, efficient, and cost-effective cloud computing management.
Next Steps: Experts from Hewlett Packard Enterprise and WEI reveal how HPE GreenLake, powered by HPE ProLiant Gen11 Servers with 4th Gen Intel® Xeon® Scalable processors, delivers:

➡ Simplified compute operations
➡ Compute resources for any workload
➡ Built-in buffer capacity for scalability