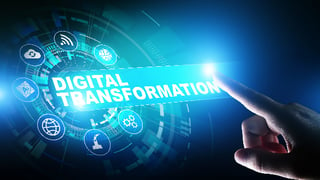 As enterprises push their digital transformation efforts into overdrive to support employees and make business decisions from anywhere, they open themselves up to a new world of data and security risks. To help manage this new influx of information and mitigate security breaches, enterprises need a solution that can analyze the massive amounts of unstructured data at the point where people, devices, and things connect to the digital world. This is where Aruba ESP shines. Keep reading to learn more about Aruba ESP and how it can help your enterprise on its journey to digital transformation and beyond.
How Aruba ESP Drives Digital Transformation
Designed to deliver a cloud-based experience at the edge, Aruba ESP provides you the ability to use it as either as a service in the cloud or on-premises, as a managed service delivered through Aruba partners, or via network as a service through HPE GreenLake. This automated, all-in-one platform continuously analyzes data across your domains, identifies anomalies, and secures unknown devices on your network using AIOps, a unified infrastructure, and Zero Trust network security. Let's take a deeper look at these three components in the digital transformation process.
1. Artificial Intelligence Ops (AIOps)
As enterprises have greater access to large quantities of raw data provided through their digital transformation initiatives, making sense of that information to reach decisions and remedy problems can be a challenge. With AIOps, artificial intelligence and analytics come together to accurately identify the root cause and auto-remediate network issues, monitor user experience, and aid in preventing problems before they occur, while also using benchmarking and recommendations to optimize and secure the network. What this means for your enterprise is that you will increase your capacity while reducing resolution time, creating an improved IT experience overall.
You're able to quickly resolve issues by using simple, English language requests to gather relevant information from Aruba ESP's common data lake. For more complex situations, AI Assist uses event-driven automation to collect and post all relevant data.
2. Unified Infrastructure
The ability to consolidate all your network operations is an important piece to the digital transformation puzzle, especially if you have remote workers, multiple campuses, or branches. With Aruba Central, a cloud-native console that correlates cross-domain events, you can reduce resolution time and avoid manual errors. In addition, the unified infrastructure approach provides your enterprise with ultimate flexibility by allowing you to choose between services that are on-premises or in the cloud.
With Aruba ESP's simplified navigation, advanced search, and contextual views, you can assess multiple pieces of information within a single point-of-control. This allows you to eliminate the need for additional tools to collect and correlate information across your multiple domains and locations.
3. Zero Trust Network Security (ZTNS)
As you move forward with your digital transformation process, understanding how to secure your data and the users accessing it in the new environment is paramount. Aruba ESP combines built-in, role-based access technology, Dynamic Segmentation, and identity-based intrusion detection. With these capabilities the application can authenticate, authorize, and control every user and device connecting to your network, while still being able to detect, prevent, isolate, and stop attacks before they impact your enterprise.
In summary, Aruba ESP provides your enterprise the chance to use artificial intelligence with automation to break down the data you need when you need it, with a unified infrastructure across your network, all while giving you the peace of mind of a secure environment.
Aruba ESP And WEI Come Together
As you continue your digital transformation, Aruba ESP will provide you with a well-rounded approach to data, infrastructure, and security. Let WEI help you figure out how it can be used to fit your enterprise's specific situation; contact us today to get started!
Next Steps: To learn more about securing remote connectivity for your enterprise, download our tech brief "Provide Secure Remote Connectivity With Aruba Access Points."