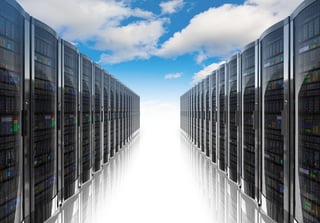 Today's business environment is fast paced and highly innovative, thanks to technology organizations that are advancing from zero to market leaders before their competitors even see them coming. While this frees companies up to manage their IT in a new way, it also creates an issue: last-generation infrastructures aren't built with speed or elasticity in mind.
Traditional hardware-focused architecture is slow to adapt and costly to scale. [click to tweet] More resources demand more hardware, which can quickly lead to data center overload that adds complexity and cost. However, stakeholders seeking a technology solution to regain their business advantage are finding it in converged infrastructure. It promises to extend data center resources farther and faster, so IT can respond to the needs of the business as they arise. That's where hyperconvergence comes in.
Data Modernization through Hyperconvergence
Convergence is leveling the playing field for businesses of all sizes by helping them modernize their data centers toward the goal of becoming software-defined. Yet, with all the promise that infrastructure convergence has to offer, there are some inherent deployment risks. Chief among those is selecting the right approach: converged or hyperconverged infrastructure adoption. Although hyperconverged infrastructure challenges can arise, this blog outlines a comprehensive overview of the benefits hyperconvergence can bring.
3 Business Benefits of Hyperconvergence
Real Cost Savings
Consolidating data center assets makes hyperconvergence an attractive initiative for companies looking to simplify. [click to tweet] As you can imagine, there may be no more motivated organization seeking to reduce costs than the White House. In this example, the White House Office of Management and Budget (OMB) launched the Federal Data Center Consolidation Center Initiative (FDCCI). It was designed to reduce data center energy use and cut the cost of hardware, software and management so funds could be allocated toward more efficient computing technologies.
Because of this deployment, the FDCCI initiative closed 3,125 out of 10,584 identified data centers. This move reportedly resulted in $2.8 billion in cost savings and avoidances from 2011 to 2015, with another $8.2 billion projected for fiscal year 2019.
Government agencies aren't the only ones cashing in on the potential reward of data center consolidation. A recent IDC case study reveals converged infrastructure is driving savings and efficiency for companies of all sizes. In fact, the report shows a 70 percent improvement in the speed to deployment of infrastructure along with a 78 percent savings on network hardware costs and 43 percent reduction in storage costs.
Readily Scalable Workloads
Companies looking to scale out a specific workload for a particular task might consider a hyperconverged infrastructure approach. Since resources are configured for that task, it's guaranteed to provide the compute, storage, and network resources for the job at hand.
An example of this is transitioning to a cloud-enabled infrastructure. Appliances like the HPE ConvergedSystem 700 or the Dell VCE Vblock, for example, can provide integrated server, storage, networking, and management components along with built-in support for VMware and Microsoft virtualization. These types of appliances are purpose-built for cloud adoption, simplifying the task of virtualizing workloads for the cloud.
Simplified Management of Remote Offices
The fluid nature of hyperconverged infrastructure provides immediate benefits for enterprise companies that have multiple remote offices or branch offices. Remote offices need access to technology infrastructure to support communication, collaboration, and workforce unification. More often than not, these satellite office locations have little or no on-site infrastructure support. Trying to replicate central office IT systems in a remote location is difficult and can put data at risk if not done correctly. Enter hyperconvergence.
Hyperconverged infrastructure can mitigate the risk and complexity of scaling infrastructure resources to remote locations. For example, a single hyperconverged platform can be used to consolidate office servers and storage, and support unified management across all sites. Additionally, the modular style of hyperconverged scalability lets the branch office operate with affordable scale initially and ramp up their approach as their needs change.
Our current speed-to-market economy isn't showing any signs of slowing down; technologies like cloud, mobile, and on-demand IT services are adding fuel to the fire. They're helping companies scale infrastructure with less capital expense and more operational efficiency.
Next Steps: Want to take advantage of hyperconvergence in your organization? Download the white paper, "The Future-ready Data Center: Converged vs. Hyperconverged Infrastructure" to take your IT strategy to another level.