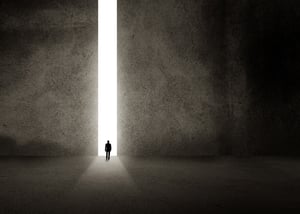 Despite the growing popularity of cloud-based workloads, many companies' own enterprise data centers keep thriving and growing. Among these on-going investments is the need to upgrade or replace an organization's current enterprise storage. Often considered the central cog in a data center network, enterprise storage plays a key custodial role in housing many organizations' mission-critical data assets.
Yet, selecting the right enterprise storage for a company's needs is not always easy. Mistakes are common. There is also much at risk, from storage's line-item CapEX spend to its ultimate success (or failure) to serve the needs of the data center. The way that storage sizing and pricing decisions are made can have varying current and future impacts.
Enterprise Storage Sizing Tips
One challenge we often see surrounds sizing requirements for a future storage purchase.
Tip 1: Don't buy based solely on today's storage needs.
Too often, a company will contact us and say they need 100 TB of storage based on what their current needs are instead of looking at what else is on the horizon.
Tip 2: Don't underestimate data growth needs.
Tip 3: Don't underestimate storage performance needs.
Best Practice 1: Consider tomorrow's storage growth needs.
This should include future company plans for potential mergers or acquisitions as well as new application rollouts or updates. Now is the time for IT to be asking executives and other heads of the business what else may be in the store 6 months from now or even 1-2 years' out. These plans impact the size of your enterprise storage.
Best Practice 2: Be consistent when you indicate storage sizing requirements to competing vendors.
Enterprise Storage Pricing Tips
Another frequent trouble area comes in the cost of storage. It's understandable. These can be large ticket items that bundle hardware, software and services together for several years of use.
Tip 1: Don't buy based on price alone.
A school district needed a certain amount of storage. When they received a quote for the amount, they opted to settle for something half the cost, instead. It's likely that selecting this cheaper solution—while fitting the district's immediate, short-term needs—may prove short-sighted once migration efforts are complete.
Tip 2: Don't rule out new technologies based on price.
Tip 3: Don't wait until the last minute to ask for new storage.
Best Practice 1: Think beyond storage ticket price
Budget constraints are real, but be careful about letting them be the sole, driving factor during the storage system evaluation process. Consider all aspects of the system, including how well it can fulfill a company's needs and how much savings it may offer in both time and money. (For a price-related cautionary tale, see the "Don't" column.)
Best Practice 2: Be open to more creative budget and funding options that might be available.
Best practice 3: Plan ahead for your company's purchase cycle.
Are you familiar with how flash storage is currently in use in modern data centers? Do you know its best use cases, pricing trends, options, and upcoming technical breakthroughs? Get the facts. Ask WEI for more information about enterprise storage and purchasing and financing options already in use by other organizations and vendors.
Next week we will publish part 2 of this series, focusing more on the approach to take for successful enterprise storage decisions.
Next steps: In the meantime, reach out to the enterprise storage professionals at WEI with any questions you may have.