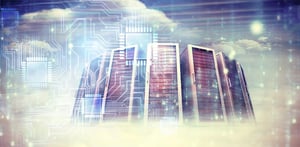 Despite the growing popularity of cloud-based storage, many enterprises have seen that their data centers keep thriving and growing. Companies that seek increased governance, security and protection of their data continue to invest in their own on-prem data center environments, especially when it comes to storage.
The exponential growth of data in the enterprise is driving the need to upgrade or replace current enterprise storage solutions. Often considered the central cog in a data center network, storage plays a key role in housing many mission-critical data assets.
Yet, selecting the right enterprise storage solution for your needs is not always easy and mistakes are common. For this reason, we highlight our tips for organizations seeking to update or replace their storage systems.
Storage Sizing Considerations

Consider Your Future Storage Needs
This should include future company plans for potential mergers or acquisitions as well as new application rollouts or updates. Now is the time to ask executives and other lines of business owners what else may be in store six months or even one to two years out from now. These plans impact the sizing needs of your enterprise storage which plays a major role in your decision. Too often, a company will say they need 100 TB of storage based on what their current needs are instead of looking at what else is on the horizon. Your best bet is to discuss your storage requirements for now and the future with your IT partner. WEI can help you distinguish which workloads should run in the cloud and which should remain on-premises--this exercise can result in major cost savings for your IT organization.


Be Consistent when Discussing Storage Sizing Requirements
Other than confusing the process, this could easily result in a decision based on what "appears to be cheaper" storage that is ultimately the wrong size based on incorrect sizing.


Don't Overlook Performance Needs
When it comes to evaluating and choosing a new storage option, performance should also be considered. With so many options available today, performing up-front fact gathering can save you from headaches and disasters in the future with employees who have specific performance storage needs.
Storage Pricing Considerations
Think Beyond Storage Ticket Price
When it comes to evaluating storage options, be careful about letting the price be the sole, driving factor for choosing one system over another. Consider all aspects of the system, including how well it can fulfill a company's needs and how much savings it may offer in both time and money.


Be Open to Creative Budget and Funding Options
If you are interested in a particular storage system but feel its price is out of your budget, look for alternative ways to make it work. Options might include better payment plans, leasing the system or a more OpEx-friendly model some storage vendors now offer. This includes emerging Flex Capacity options which might allow you to only pay for the amount of storage you are currently using on the device.


Plan Ahead for Your Enterprise's Purchase Cycle
It's not uncommon for companies to require at least a 4-6 week period to purchase new systems. For this reason, it's important that you start the process early so you don't run into any issues with your current storage running out of space before you're finished purchasing the new system.


Don't Shun New Technology Because of its Upfront Cost
Many organizations are not open to considering new storage options with solid state disk (SSD) based on earlier perceptions about their high pricing. However, prices continue to come down for these systems while their use cases continue to grow to a wider market. Turning away from it solely on the price without doing research on how it could save your company in other areas is doing a disservice to your enterprise. More often than not that increase in price may be a trade-off given the increased efficiencies you'll experience with a more advanced solution.
Storage Evaluation Considerations
Compare Equal Vendor Offerings
Vendors like to present their products in the most favorable light. When it comes to evaluating storage specifications (speeds and feeds), it's important to make sure you are comparing the same types of performance numbers that have been reached in the same way. Also, pay close attention to how vendors present savings regarding deduplication, compression and thin provisioning. These numbers are often reached by different calculations from each vendor. For example, some vendors include thin provisioning in their quoted deduplication savings while others do not.


Craft RFPs Without Bias
When embarking on a vendor bid process or RFP, be careful of the language you use. Some organizations may be biased toward an incumbent vendor or a new favorite and will tailor the RFP terminology and requirements to rule out certain products or vendors. Don't be afraid to open the RFP field to newcomers and startups as well. Even if you ultimately go with a known vendor, this type of input and competition may be useful. Keep the RFP language and terminology basic and open.


Don't be Afraid to Ask for Help
If you're not sure how one vendor is coming up with their performance numbers, or which solution offers the best savings, ask for help! WEI has a staff of experts that can walk you through the process and break down the different storage options in a way that is easy for you to understand, allowing you to make the best decision possible.
With the help of WEI you're sure to find the RIGHT storage option for your enterprise.
NEXT STEPS: Further evaluate the performance your current storage solution by reading our white paper: Enterprise Storage Checkup.