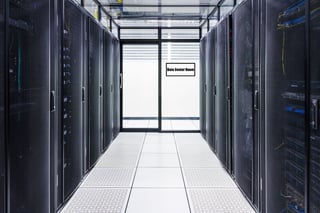 IT leaders are investing more time and research into understanding which hyperconverged solution is right for their businesses. We can certainly understand why hyperconvergence is getting the spotlight. The promise of tightly integrated data center components that simplify day-to-day operations, improve IT agility, and speed up infrastructure deployments sounds like the right solution for this time in the IT world.
Colm Keegan, Senior Analyst at Enterprise Strategy Group, recently wrote a white paper, "Hyperconverged Transformation: Getting the Software-Defined Data Center Right," which provides a detailed look into how hyperconverged infrastructure and hyperconvergence can be best employed at your organization. In that paper, ESG's research found that:
70% of IT respondents indicated a plan to invest in HCI over the next 24 months.
[click to tweet]
The report also included extensive information about DellEMC's VxRail hyperconverged solution. We covered several highlights from that report in this post.
What is Hyperconverged Infrastructure?
Hyperconverged infrastructure (HCI) is the next generation of data center virtualization. This model of technology infrastructure is driven by software, and all components, such as networking, storage, compute, and hardware resources are all tightly integrated. They are self-contained within individual nodes which are then grouped together to become accessible, flexible, and resilient.
Take a closer look at VxRail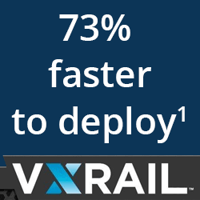 A first-generation solution, the VSPEX BLUE HCI software, unfortunately had a few pain points. To fix these shortcomings, VMware and EMC VCE designed VxRail, a hyperconverged appliance offering designed to help organizations with mid-sized data centers that operate in several remote locations help to meet these diverse virtualized computing requirements. VxRail employs tight integration with vSphere 6.0 and Virtual SAN 6.1, so administrators can continue with the same management tools that they are regularly utilizing to manage a holistic, software-defined data center stack of virtualized computing, storage, and networking resources. VxRail offers organizations many hyperconverged infrastructure benefits.
5 Benefits of the VxRail Appliance for the SDDC
Flexible Configuration Options
In order to solve common issues with the original VSPEX BLUE offering, the VxRail Appliance creates a cost-effective and highly scalable hyperconverged solution that provides flexible configuration and deployment options. Luckily, VSPEX BLUE customers wanting to integrate their existing environment into the new VxRail Appliance configuration can do so at no charge.
Optimized Performance
By integrating with vSphere 6.0 and Virtual SAN 6.1, the VxRail Appliance is highly scalable, allowing organizations to configure with a mix of flash and hard disk drives, or an all-flash array. This allows flexibility for a wide variety of application workloads, from virtual desktops to end-user file sharing and business applications. It also multiplies the performance by two, due to the software updates.
All-Flash Hyperconverged Appliance
ESG noted that many organizations are opting to deploy all-flash appliances as a way to provide the highest levels of performance for all critical applications. Besides improving the overall performance of the data center, all-flash arrays can potentially enable businesses to operate more VMs in the small capacity, which improves ROI on virtual infrastructure investments and helps drive the bottom line.
More Efficient Storage
Want to make your data storage more efficient? Because of its in-line data deduplication, the VxRail Appliance can provide up to 50 percent storage savings. As ESG puts it, "Optimized for all flash array configurations, VxRail's data deduplication services can help extend the life of flash investments and reduce flash storage consumption. This is especially important in application environments where there is a high degree of data commonality. Virtual machine and virtual desktop images, for example, often contain much of the same operating system data, boot files, etc. But without deduplication, these images and all their requisite data have to be protected on persistent storage."
Automated Performance Management
Being able to manage all data center performance at the touch of a button is what makes hyperconverged infrastructure so desirable. [click to tweet] According to Colm Keegan, "VMware and VCE are enabling virtualized workload performance automation on the VxRail Appliance, through virtual machine quality-of-service (QoS) policies. VxRail Appliance administrators will be able to assign application performance policies at a VM level to ensure that business-critical application performance remains consistent."
DellEMC's VxRail is a sophisticated piece of technology that works to overcome many of the hyperconverged infrastructure challenges commonly surrounding similar technologies.
NEXT STEPS: While these are some of the benefits of the VxRail solution, you may be interested in learning more about why this hyperconverged solution is receiving high market adoption. Read our tech brief, "Top Reasons Why Customers Choose VxRail" to learn more.

Sources:
1: https://www.dellemc.com/resources/en-us/asset/analyst-reports/tco-vxrail-v-vsan-readynode.pdf