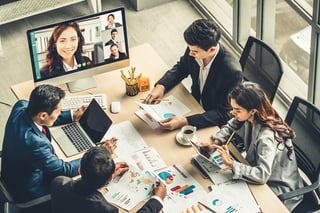 Learn why making a wireless network upgrade to Wi-Fi 6E may not be as complex as you might think. Read more.
The latest protocol for improving your wireless network performance is beginning to make itself available to new devices here in 2022, and its name is Wi-Fi 6E. Chances are, your network management team may be unacquainted with this new innovative standard as very few client devices currently support it. This unfamiliarity won't be for long, however. Wi-Fi 6E has too many advantages over its predecessors to be ignored. It is destined to empower a whole new generation of wireless and IoT devices to experience faster speed, lower latency, high capacity, and greater security. It might be the biggest wireless network event that you haven't heard of.
A New IEEE Wireless Naming Convention
If you are new to Wi-Fi 6E, there's a good chance you are not accustomed to the new wireless naming convention, compliments of the world's largest technical professional organization for the advancement of technology – IEEE. For instance, many organizations are on 802.11ac protocol. So, how does that relate to Wi-Fi 6E? To alleviate the burden of remembering all those different letters such as a, b, g, n, ac, and ax, IEEE formally implemented a new naming system that is much easier to recognize, hence the Wi-Fi 5, Wi-Fi 6, and Wi-Fi 6E naming conventions. This new practice makes it easy to discern the order in which they were released:
| | | |
| --- | --- | --- |
| Current Naming Convention | Former Naming Convention | Supported Frequency Band |
| Wi-Fi 1 | 802.11.b | 2.4 GHz |
| Wi-Fi 2 | 802.11a | 5 GHz |
| Wi-Fi 3 | 802.11g | 2.4 GHz and 5 GHz |
| Wi-Fi 4 | 802.11n | 2.4 GHz and 5 GHz |
| Wi-Fi 5 | 802.11ac | 5 GHz |
| Wi-Fi 6 | 802.11ax | 2.4 GHz and 5 GHz |
| Wi-Fi 6E | N/A | 2.4 GHz, 5 GHz, and 6 GHz |
Make Major Wireless Network Performance Gains With Wi-Fi 6E
The days of handicapping wireless computing experiences is over with Wi-Fi 6E. While users at one time accepted inferior speed and performance as the cost of using wireless versus the steadfast operation of an ethernet-connected desktop, those reduced expectations belong to a forgone era. Modern users expect uninterrupted performance, and that is regardless of how they are connected to the network. Wi-Fi 6E is designed to meet these lofty expectations.
In our handy chart above, you will notice that Wi-Fi 6E is the only wireless standard that supports the 6 GHz frequency band, which gives its supported devices their own exclusive area to operate. This means that new wireless devices don't have to compete with older and slower legacy devices. If it's easier, you can think of Wi-Fi 6E as the private express lane on a congested interstate. These express lanes are often optional toll lanes that run alongside highly congested traffic corridors to provide an optimal commuting experience for those willing to pay with an electronic pass. Wi-Fi 6E has an express lane, too, and its version of an electronic pass is that the wireless network devices and wireless infrastructure are to each support this newest standard. By separating from the slower moving traffic, new devices that support Wi-Fi 6E protocol can attain their own exclusive connections.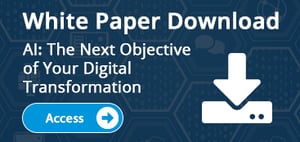 Improve Your Wireless Network Performance With More Bandwidth
For many enterprises that still rely on older Wi-Fi 5 technology, it is empowering to see why Wi-Fi 6E is better suited to support today's congested wireless networks. For one, Wi-Fi- 6E's 6 GHz band has four times the capacity of the traditional 2.4 GHz and 5 GHz bands, so it can best accommodate high-volume workloads such as teleconferencing and streaming technologies. The 6 GHz express lane supports seven super wide 160 MHz channels. That's 12 more than 5 GHz, which is why Wi-Fi 6E can easily serve augmented reality gaming experiences. In the end, Wi-Fi 6e enables multi-gigabit low latency connection for the modern world. And in those rare occasions when you need a little more physical reach to connect your Wi-Fi 6E device, it can always use the 2.4 GHz band to do so. This means greater resiliency for your wireless environment.
Juniper Networks Support For Wi-Fi 6E
While few client devices currently support this new exclusive standard, there's no doubt that Wi-Fi 6E is the future. With the speed at which innovation is released and adapted today, it's imperative to ensure that all aspects of your enterprise are future-proof. That includes your wireless infrastructure. Juniper Networks is embracing this exciting new standard that undoubtedly resets the bar for wireless speed and performance. The network company just recently introduced two tri-band access points to the marketplace: Juniper AP45 and Juniper AP34. These routers both support secure client-to-cloud automation by connecting to the Juniper Mist network upon startup to download assigned configurations and firmware updates. This dramatically speeds up deployment time, creating an optimal experience for the managing operator as well.
Future-Proof Wireless Network Performance With Wi-Fi 6E
If you are contemplating upgrading your wireless infrastructure to the former Wi-Fi 6E standard that is already three years old, get in the express lane and pass ahead to the next generation of wireless, Wi-Fi 6E. This new standard will not only power the overabundance of end user computing devices that continue to be introduced to your network, but also the plethora of IoT devices that are being implemented to support your key business services. It's a new world and one that requires a new wireless standard. Contact WEI to learn more about how Wi-Fi 6E can help revolutionize your business.
Next Steps: Download our new white paper, Future-Proof Your Wireless Network With Wi-Fi 6E to discover what critical capabilities your wireless network infrastructure is currently missing. This is information that every network administrator should have!