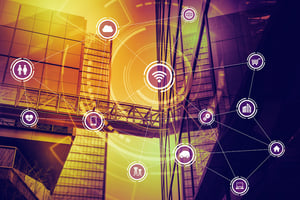 The basic function and expectation of IT is to fulfill the day-to-day technology needs of the enterprise, support innovation and ensure a positive user experience for employees and customers. This requires a certain amount of time, money, and resources to be done correctly, but the unfortunate reality is that many IT teams are being asked to do more with less these days.
To meet these budget requirements without sacrificing performance, many enterprises have turned to hyperconverged infrastructure (HCI). Through HCI, enterprises can simplify IT infrastructure, speed up deployment and reduce operational costs with efficiency gains.
The HCI solution we'll highlight today is HPE SimpliVity 325, which can deliver savings of up to 66 percent over a three-year period compared to public cloud, 43 percent when compared to traditional three-tier infrastructure, and 28 percent when compared to other HCI solutions, according to a recent report from ESG.
Top 5 areas of value from HPE SimpliVity
As shared in the ESG report, HPE SimpliVity 325 brings tangible value in five important areas:
1. Cost of Acquisition

2. Data Protection

3. Administration

4. Data Center Costs

5. Support



1. Cost of acquisition
HPE SimpliVity 325 offers immediate value by reducing the minimum deployment requirement from three nodes to just two, offering instant savings when compared to other HCI offerings. Other cost savings come in the form of data efficiency through software-optimized inline deduplication, compression, and optimization of I/O and network traffic. In addition to offering significant storage and bandwidth efficiency, these advantages also improve performance.
2. Data protection
Several core features come standard with HPE SimpliVity 325, including built-in virtual machine backups, multi-site replication, recovery and cloning, and disaster recovery. In terms of monetary value, these features reduce costs associated with security. HPE also offers benefits through its partnerships with other technology vendors, including Veeam, making it simple for enterprises to acquire solutions for specialized data situations.
3. Administration
HPE SimpliVity 325 builds upon the standard administrative benefits of HCI by facilitating all aspects of management through the VMware vSphere interface and requires no specialized training. This means IT teams only require a single generalist to handle management tasks for the entire deployment.
4. Data center costs
For data centers, HPE SimpliVity 325 offers cost savings because of its two-node minimum, meaning the infrastructure takes up less floor space, needs less power and less cooling. This equates to environmental cost savings of up to 16 percent when compared to other HCI offerings, according to ESG.
5. Support
In terms of support, HPE SimpliVity 325, which requires less hardware and features built-in data protection, has lower support costs and has a single support center for infrastructure, software, and backups. This significantly reduces the resources and time IT teams have become used to from years of dealing with support delays and challenges with legacy hardware.
In addition to the cost savings, HPE SimpliVity delivers self-managing, self-optimizing, and self-healing infrastructure through artificial intelligence (AI). Machine learning predictive analytics through HPE InfoSight elevates the solution above other HCI offerings and give enterprises a truly intelligent HCI solution.
As a global, edge-to-cloud Platform-as-a-Service company, HPE is helping enterprises around the world upgrade from legacy systems and experience the benefits of HCI. With a variety of use cases, HPE SimpliVity can transform any IT operation and reduce costs, improve efficiency, and boost performance.
Find out how HPE SimpliVity fits in your environment. Contact us to start a conversation and learn how your business can start realizing these benefits from HPE SimpliVity.