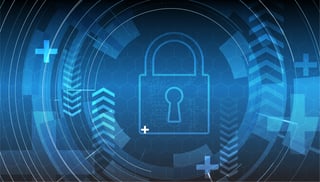 In 2020, new IT Technologies emerged to drive change in response to the COVID-19 pandemic. As many enterprises shifted to a remote workforce, they were compelled to adapt to a new IT environment while still ensuring the security of their organization. As a result, three security technologies - SASE, ZTNA, and XDR - rose to the top in this new era of off-campus work.
At first glance, these technologies appear to be only marginally related. However, despite their differences, there is a commonality that ties them together – a more holistic approach to enterprise security.
With remote and hybrid workforces now a permanent fixture of the enterprise, we discuss these technologies and how they work together to provide a holistic security portfolio that is still relevant today.
1. Secure Access Service Edge (SASE)
SASE redefines the boundaries of enterprise security with its ability to deliver access policy, activity monitoring, threat prevention, and confidentiality through as-a-Service capabilities. With seamless and secure access to applications anywhere users work, enterprises avoid the bottlenecks often faced with traditional access architectures.
Because SASE is a collection of security techniques delivered as-a-Service, it's still just as relevant today as it was a year ago. With a remote and hybrid workforce, this security technology provides the flexibility your employees need to work from anywhere.
2. Zero Trust Network Access (ZTNA)
ZTNA allows you to have better control by requiring an applied policy to gain admission to a given target. ZTNA incorporates the concept of identity and access management to define the overall domain of information security.
ZTNA technologies reduce security risks and provide better visibility across your users, devices, networks, and applications.
3. Extended Threat Detection And Response (XDR)
The shift in network security architecture driven by factors like COVID-19 has impacted threat detection and response. The promise of XDR is to bring together detective controls such as endpoint threat detection and response (EDR) and network threat detection and response (NDR) into a coordinated and seamless process.
This threat detection and response technology offers comprehensive capabilities as a managed service, where the integration of processes reflects the nature of an attack, its mitigation in response, and follow-up steps for suppression and protection against future attacks.
How SASE, ZTNA, And XDR Come Together
With the remote and hybrid work environment a fixture of business operations for the foreseeable future, SASE, ZTNA, and XDR come together in harmony to provide you with a multifaceted, updated approach to enterprise security.
SASE combines leading network and security functionality in a single, cloud-native service to help secure access wherever users and applications reside. In conjunction with SASE providing your employees the ability to gain secure admission to the required data they need, ZTNA allows you to govern that access and offers in-depth visibility across your network. Furthermore, XDR is a simplified security experience that unifies your threat detection systems in one location for high visibility while maximizing operational efficiency with automated workflows.
Employing these technologies together provides your enterprise with a holistic, multilevel solution.
Are You Interested In A Holistic Security Portfolio?
With SASE, ZTNA, and XDR solutions, Cisco understands the need for your enterprise to have a comprehensive portfolio that embraces a remote work environment. Contact WEI today to find out how these security technologies will optimize your enterprise.
Next Steps: Download our Cisco tech brief titled, "The First Five Things You Should Know About SASE" to learn how to leverage SASE for greater business continuity and help your cloud workforce stay connected and secure.