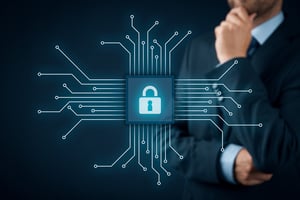 The greatest measure of an IT security solution, besides its usefulness in protecting the enterprise from threats, is how cost-effective it is. This is especially true in the eyes of enterprise leaders and decision makers, who continually expect more out of IT while offering fewer resources.
So how can IT security teams ensure the continued protection of the enterprise, while keeping costs low? The key is operational efficiency. By keeping day-to-day costs low, the overall impact of security on the enterprise budget is lowered.
To offer support to enterprises on this efficiency journey, we've compiled five tips for running a cost-effective security program, as detailed by Cisco in their 2021 Security Report.
Be proactive about tech refreshes
This might seem a bit backwards, but by spending money and regularly updating the tools that power your security systems, you can be sure your IT security team has what they need to work quickly and efficiently, without wasting time dealing with malfunctioning or legacy systems. Let's also highlight the importance of patches and updates—which can expose major vulnerabilities if not properly and quickly addressed.
In terms of hardware, new technologies also usually come with a reduced footprint and power usage, which reduces operational costs in the long run.
According to Cisco's research, proactive tech refreshes are the top success factor for running a cost-effective security program.
Utilize automation effectively
This may seem like a bit of a no brainer, but by effectively utilizing automation to eliminate repetitive day-to-day tasks, you can reduce the resources spent on administering your security system, which directly translates to dollars saved.
However, the key word here is 'effectively.' Many enterprises hop on the automation train without fully considering how best to integrate automation across the IT environment, which can actually result in increased costs, and give IT teams a massive headache. Instead, approach security automation holistically, and with a plan in place.
As shared by Cisco, utilizing automation effectively offers enterprises a 6.3 percent increase in the probability of success when running a cost-effective security program.
Respond to incidents quicky
Like our second tip, this third tip is fairly obvious, but according to Cisco, it's one of the most important factors in running a cost-effective security program. A report from Accenture in 2020 found that the average cost per attack for non-leading companies was $380,000 per incident. For enterprise-level organizations, the costs are significantly higher.
To reduce overall costs, ensure your IT security team is ready to go in the event of an incident. Ensure that your incident response plan includes disaster recovery—and that you have tested your DR strategy!
Ensure threat detection is accurate
When it comes to IT security, the only thing worse than a false alarm is an actual attack. That said, responding to a false-positive is nothing but a waste of resources, and can actually reduce your IT team's effectiveness in the event of an actual security breach. In order for a security program to be effective, accurate threat detection is a must.
Reduce unexpected work and wasted resources
This last tip is the bottom line when it comes to reducing costs in any situation, IT or otherwise.
To run an efficient security program, you have to shore up inconsistencies, reduce waste and reduce the number of unexpected projects your IT security team undertakes. Having a carefully planned and executed security strategy is the first step to achieving these goals.
Bonus: keep your IT security budget reasonable
As a final bit of advice, finding your security budget sweet spot can also benefit the efficiency of your IT security program. As said in Cisco's report, "There's a Goldilocks zone for security budgets when it comes to this outcome. Too little, and you can't get everything done no matter how hard you try. Too big, and wastefulness tends to creep in. But when the budget is just right, the program's capabilities fit the mission perfectly and operations run at maximum efficiency."
Are you looking for a cost-effective security solution?
As a leader in enterprise security, and with products ranging from email security to next-generation firewalls, Cisco can help any enterprise ensure continued cybersecurity. WEI's team of security experts know Cisco solutions in and out. Contact us to start a conversation. We can help you take a closer look at the Cisco security suite, help you understand how these solutions will fit in your environment, and we can architect a solution that is flexible and adaptive to the evolving world of cyber threats.
NEXT STEPS: Leveraging network security data across your enterprise can uncover valuable insights abut security vulnerabilities, as well as network performance, overall health, and opportunities for increased efficiencies. And Cisco is leading the way with intent-based networking solutions. Find out how Cisco's DNA Center solution can help your business in our white paper below, Make Your Network Work For You With Cisco DNA Center.