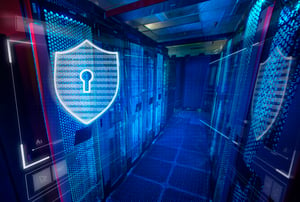 Enterprises in every industry have found that, in order to stay competitive, they must embrace the new digital economy and adapt their IT environment to match. As a part of these digital transformations, IT teams must upgrade their security solutions to keep ahead of cybercriminals who are eager to take advantage of any security weaknesses that come about as a result of new technology integrations.
However, a traditional security solution isn't going to be enough. So how can enterprises ensure security across multi-cloud environments, an ever-increasing number of devices because of IoT technology and the proliferation of Shadow IT? By also transforming their security.
Simplicity through transformation
The number one threat to comprehensive security is complexity. As digital transformations occur, the security environment can become muddled as new network segments are added and secured one at a time, often through separate security vendors. Many enterprises are making use of more than a dozen security solutions, deployed across their distributed networks. This leads to a fragmented security infrastructure, slapped together and lacking in cohesion and visibility.
When security is included in digital transformation efforts, it can be implemented holistically across all areas of the network. Not only does this increase visibility and reduce management complexity, it also results in smoother security processes, such as identifying the attack surface, responding to threats and providing continuous trust assessments.
In addition, to be truly effective, a security transformation should also include collaborative intelligence and the ability to share global threat intelligence between devices to ensure threat responses can be properly coordinated throughout the entire network.
Comprehensive security with Fortinet's Security Fabric
When designing their cybersecurity portfolio, Fortinet kept the aforementioned in mind, prioritizing integration through an architectural approach that ensures all security technologies deployed across the digital network are unified. This includes multi-cloud, endpoints, network access points and more. These are all integrated into a single security system, the Security Fabric, through a combination of open standards and a common operating system.
From network security through Fortinet's next-generation firewalls, to email security, to cloud security, or any of Fortinet's other security solutions, Fortinet's entire portfolio of key security elements are treated as parts of a whole. They are woven together seamlessly into the Fortinet Security Fabric.
Through these solutions, visibility is extended across the entire attack surface, offering a holistic view into devices, traffic, applications,, and more. In terms of integration, Security Fabric allows devices to be integrated through unified management platforms, allowing IT to share and correlate real-time threat intelligence.
To ensure IT teams can stay ahead of cybercriminals, Fortinet also prioritizes automation, allowing the security system to automatically provide continuous trust assessments and react with a coordinated response to any detected threats. Through Fortinet's solution for logging and reporting, FortiSIEM, analytic data will be collected and correlated to provide the additional layer of visibility and granular control IT teams need to ensure security and plan automated responses.
While each Fortinet security solution offers comprehensive security for each network piece, utilizing the Security Fabric offers complete security across the entire network and gives IT an uninterrupted view of the entire attack surface.
Are you interested in Fortinet's Security Fabric?
As a leader in IT security, Fortinet secures many of the largest enterprises, service providers, and government organizations worldwide. Through intelligently designed security solutions, Fortinet allows enterprises to take on the ever-increasing performance requirements of digital-based world. Over 450,000 customers trust Fortinet to protect their data through Fortinet's vast portfolio of security solutions and its comprehensive Security Fabric. Through the Security Fabric, enterprises can achieve digital innovations, supported by broad visibility through the entire digital attack surface, integrated solutions to reduce management complexity, and automated workflows that increase efficiency.
NEXT STEPS: With a constantly evolving threat landscape, do you have the right security strategy in place to protect your enterprise? Find out which solutions our security experts recommend for a modern digital enterprise in our eBook below.