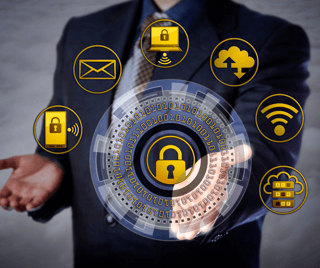 Cyber threats are in a constant state of evolution, posing a danger to organizations of all sizes, from the largest of enterprises to small and medium-sized businesses. All face heightened vulnerability to cyberattacks for several reasons, including limited resources in the SOC and a slower response to emerging threats. Even enterprises that have the budget to swiftly adopt new technologies and data transfer methods still struggle with effectively measuring ROI from deployed security tools and sorting aggregated data coming through their firewalls.
One commonly exploited entry point is misconfigured firewalls, as many firewall breaches and bypasses are attributed to misconfigurations. For that reason, it is more urgent than ever to monitor, detect, and respond to firewall issues. This increased need has led many businesses to security operations center as-a-service (SOCaaS).
The Need For SOCaaS
All organizations with a digital environment rely on some kind of SOC environment, although the depth of these environments vary greatly. For organizations lagging with a patchwork SOC architecture, a next-gen SOC powered by AI sounds like a logical next step. It can scale whenever needed, ROI is forecasted more clearly, alert responses are automated, and cyber event/incident reports can be automated, too. Still, as helpful as it is for your SOC analysts, this can be too expensive of a solution to afford upfront.
Fortinet provides FortiGuard SOCaaS as an accessible add-on for both new and existing FortiGate users. This service offers an affordable means for enterprises to enhance their network security without a substantial initial investment. Let's explore further.
Four Characteristics Of A Reliable SOCaaS
To understand what sets a dependable SOCaaS solution apart, we'll explore four key characteristics offered by FortiGuard SOCaaS. These characteristics make FortiGuard SOCaaS a smart choice to enhance network security and defense against cyber threats.
1. Early Detection
Fortinet's security experts offer around-the-clock monitoring and investigation services, ensuring you are only alerted when critical issues require attention. By outsourcing tier-one analysis and SOC baseline automation to Fortinet's security experts, you can free up your security analysts to focus on more strategic tasks.
Fortinet's continuous monitoring is backed by FortiGuard Threat Intelligence and a team of experienced security professionals who perform in-depth investigations through:
Alert triages.
Incident analysis and validation.
Customizable out-of-the-box SOC use cases and reporting to identify areas for improvement and track progress.
This comprehensive approach to security monitoring and management streamlines your operations and enhances your security posture.
2. Quick Response
Fortinet Security Experts can promptly alert the affected party within 15 minutes. Each alert includes:
A comprehensive incident report.
Causative factors of the incident.
Practical recommendations for containment and mitigation.
This method helps smoothly hand over the problem to local IT teams for resolution.
Furthermore, Fortinet's consultation services assist in remediation and containment efforts. By efficiently integrating Fortinet's expertise, organizations enhance their SOC-effectiveness, reducing the threat actors' window of opportunity. Patchwork architectures cannot deliver the MTTD and MTTR averages that like an automated SOC solution can.
3. Comprehensive Management
Fortinet SOCaaS provides an intuitive dashboard, through which IT analysts gain access to a seamless and automated user experience. Two standout features of this dashboard include:
On-demand reports without having to spend a lot of time searching for data. Here, analysts keep tabs on what's happening and stay organized in their security work.
Quarterly meetings with security experts to discuss specific incidents, report progress, and provide advice to enhance overall security posture.
Furthermore, the platform maintains logs for a full year, ensuring that historical data is readily available for analysis and auditing.
A notable advantage of the Fortinet SOCaaS solution is it takes in different types of data. Apart from FortiGate logs, the solution also includes data from other Fortinet Security Fabric services. This flexibility keeps the SOCaaS solution up-to-date and useful in a constantly changing security world. This improves configuration and security, which in turn makes the SOC more effective.
4. Scalability
Enterprises can benefit from a streamlined and scalable subscription model tailored to their FortiGate device. This gives IT teams the flexibility to choose between co-management or full outsourcing of services. Fortinet offers additional customization through an extended array of SOC services that integrate supplementary features and functions.
Building upon the customizable subscription model, Fortinet's extensive control over SOC technology encompasses a seamless integration of security orchestration, automation, and response (SOAR) capabilities across cloud-based and on-premises models. This is further enhanced by a team of SOC experts and direct access to FortiGuard Threat Research Lab, guaranteeing access to advanced threat intelligence and quick response options.
Final Thoughts
As seen in the projected growth of the SOCaaS market, estimated to reach $11.4 billion by 2028, this solution presents a promising opportunity for organizations to enhance their cybersecurity defenses. While other competitive options may provide more extensive support and vendor-agnostic features, they often come with a higher price tag. Fortinet SOCaaS stands out as a cost-effective and efficient choice.
Get in touch with our experts to learn how Fortinet SOCaaS can help you retake control of your organization's security operations.

Next steps: Managing and securing data, applications, and systems has become more arduous and time consuming with the rise of cloud adoption and the expansion of the digital attack surface. To help remedy this, FortiAnalyzer offers a powerful log management, analytics, and reporting platform that features a single console to manage, orchestrate, and respond. Download our free tech brief below to read.