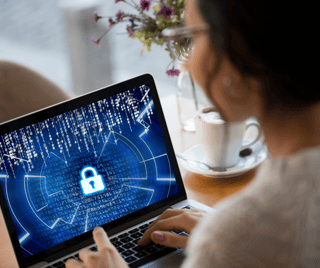 The evolving digital landscape brings new challenges to security operations, especially when it comes to the end users working in it everyday. Recent studies indicate more than 99% of cloud breaches are the result of preventable misconfigurations or mistakes by consumers. As a result, organizations are seeking more efficient and cost-effective IT security monitoring and management services to support overwhelmed end users drowning in data and alert overload.
Selecting the right product that consolidates essential threat detection services can be difficult, especially with an enterprise's critical operations and precious data at stake. Currently, 78% of CISOs manage 16 or more cybersecurity tools in their portfolio. This can be overwhelming for busy teams, particularly those with lean staffs (as we often see). This issue is compounded by the lack of integration among various vendor products, leading to blind spots, data correlation challenges, and frequent emergencies. This is where FortiAnalyzer and FortiGuard Security Operations Center (SOC)-as-a-Service (SOCaaS) step in to address these issues.
Fortinet's FortiAnalyzer provides real-time network visibility and response across all Fortinet Security Fabric Products. WEI provides security teams with central console for security fabric analytics & security fabric automation across their Fortinet deployment. We also give customers the choice of form factors across hardware, VM, SaaS and Cloud. For any CISO with Fortinet as part of their existing security footprint, this eases the implementation of FortiAnalyzer.
Customers are choosing to consolidate and reduce complexity across projects between network operations (NOC) and security operations (SOC) products in their environment. They want to leverage tools to automate and respond in real-time to any cyber risks across teams. This integration and automation approach between NOC and SOC helps Improve Efficiency (MMTD/MTTR), Decrease TCO, and Reduce Cyber Risk.
Benefits Of A Comprehensive Cybersecurity Platform
Fortinet delivers an array of features designed to streamline operations, alleviate administrative complexities, and offer a holistic view of your network environment. Here are six notable benefits of adopting this comprehensive security platform:


1. Enhanced Network Monitoring
In the face of escalating cyber threats, robust network security is paramount. FortiAnalyzer, part of Fortinet Security Fabric, offers real-time automated alerts and updates for safeguarding your network from cyber-attacks. Additionally, the platform's advanced analytics empower security teams to quickly identify potential threats for risk mitigation.

2. Streamlined Security Operations
Organizations must find ways to maintain effective security without overburdening resources or personnel. FortiGuard SOCaaS provides a solution by simplifying security operations and consolidating infrastructure to reduce operational complexity. The service ultimately supports:
Optimizing resource usage

Enhancing security posture, resulting in risk reduction

Enabling automated responses to network anomalies

3. Improved Compliance And Auditing Management
With the advent of remote work, monitoring user activity across multiple networks in real-time requires robust and industry-compliant network security. To meet these intense demands, automated solutions like FortiAnalyzer offer a range of features that enable businesses to maintain the highest levels of security and regulatory adherence with remarkable efficiency. Notable features include:
Analyzing network traffic and user behavior.

Swiftly detecting and alerting IT teams about potential security breaches or policy violations.
These features enable organizations to prioritize strategic initiatives and innovation efforts, while also safeguarding their most sensitive data and user assets.

4. Centralized Logging And Reporting
A unified report and analytics platform empowers businesses by enhancing their comprehension of systems and networks, allowing for data-driven decision making. When companies leverage advanced tools like Fortinet Security Fabric analytics and artificial intelligence (AI), the data gathered can reveal patterns and deeper insights that would remain hidden with traditional threat detection methods.

5. Advanced Threat Detection And Analysis
FortiAnalyzer and FortiGuard SOCaaS represent two cutting-edge cybersecurity solutions, both harnessing the power of advanced threat detection and forensics driven by sophisticated machine learning algorithms. These tools rapidly pinpoint the sources of malicious activity, mitigate risks efficiently, and enable proactive network security.

6. Seamless Integration And Customization
FortiAnalyzer helps organizations enhance efficiency and performance without compromising financially. This solution also enables the delivery of SOC services with a focus on operational expenditure (OPEX). This versatile and customizable tool caters to the individualized needs of each organization, serving as a solid foundation for efficient threat management and heightened security.
Final Thoughts
The Fortinet Security Fabric with FortiAnalyzer and FortiGuard SOCaaS, stands as a formidable cybersecurity solution that offers a multitude of benefits to organizations seeking robust and cost-effective network security platforms. With a heightened capacity for network visibility and monitoring, it paves the way for streamlined security operations, more effective compliance management, and centralized logging and reporting.
When it comes to cybersecurity, you can trust the recommendations of experts at WEI. Don't hesitate to reach out to us for more information on how WEI can effectively safeguard your business against modern cyber threats. Contact us directly, and we'll help you take the next step towards a fortified security strategy.
Next steps: Managing and securing data, applications, and systems has become more arduous and time consuming with the rise of cloud adoption and the expansion of the digital attack surface. To help remedy this, FortiAnalyzer offers a powerful log management, analytics, and reporting platform that features a single console to manage, orchestrate, and respond. Download our free tech brief below to read.