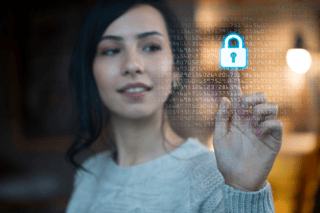 Network security is an essential component of any organization's digital transformation journey. With the increasing complexity of cyber threats, network firewalls are a critical tool for protecting distributed infrastructure from malicious attacks. Security solution services offer organizations the ability to extend and strengthen their overall security efforts from edge to core, allowing them to securely scale their digital business operations. By deploying advanced technologies such as next-generation firewalls (NGFWs) and intrusion prevention systems (IPSs), organizations can protect themselves against a wide range of internal and external threats while maintaining high levels of performance. Read on to learn about Fortinet's FortiGate NGFWs and why they are considered the best in the business when it comes to providing organizations protection against web-based network threats.
Fortinet Network Security Solutions
Fortinet is a leader in the evolution of network security and has been for over two decades. Their flagship product, FortiGate NGFW, leads the industry with 8.4 million cumulative units shipped around the world, representing one-third of all firewalls deployed globally.
Fortinet's FortiGate NGFWs have also recently earned the "Highest in Ability to Execute" ranking from Gartner's Magic Quadrant for an impressive 13th time. This is further proof that their solutions are reliable and robust when it comes to network security against malicious threats.
Powerful security and networking convergence.

Secure networking services like SD-WAN, ZTNA, and SSL decryption are included. Customers no longer need to worry about subscribing to additional licensing.

Best price-per-performance.

Fortinet's ASIC architecture delivers the highest ROI plus hyperscale support and ultra-low latency.

AI/ML-powered

threat protection. Multiple AI/ML-powered security services are designed to stop advanced threats. IT leaders will rest assured that business disruptions are prevented if such an event occurs.
Click to read Blueprint To Prevent, Detecting & Beat Ransomware
Key Functions For Effective NGFW Solutions
Network security is becoming increasingly complex and difficult to manage, as businesses adopt various solutions such as secure access service edge (SASE), solid-state wide-area network (SD-WAN), and zero touch network access (ZTNA). To effectively keep up with the ever-expanding networks of today's world, along with adapting to multi-cloud environments and 5G, there needs to be an integrated approach that provides unified protection across all areas of the network. Luckily, a next-generation firewall approach provides the ideal solution.
It's important to integrate three key functions – Protect, Consolidate, and Scale – to ensure secure contextually coordinated protection across an organization's network environment whether in data centers or multi-cloud networks.
Protect
Network security is an essential requirement for NGFW solutions, which need to be aware of the entire application lifecycle. In addition to web filtering and advanced image recognition capabilities, the NGFW should also protect from known threats with intrusion prevention system (IPS), anti-malware, and threat intelligence feeds. To ensure complete coverage against current and emerging risks, it must integrate seamlessly with other cybersecurity measures such as endpoint detection and response (EDR), web application firewalls (WAFs), and additional defense methods.
Consolidate
NGFWs provide the necessary visibility to protect against sophisticated attacks hidden inside secure HTTPS channels. NGFWs also unify networking and security functions into one solution delivered on-premises or through cloud SASE services. To ensure proper access control, these firewalls need natively integrated proxy capabilities combined with multi-factor authentication for users/devices requesting network access. Finally, a consistent policy orchestration across all environments must be enforced using single-pane-of-glass management so that security follows transactions end to end.
Scale
Today's data centers require ever-increasing speeds to process massive amounts of data quickly, making firewalls a critical part in protecting networks from high-speed attacks. However, traditional firewalls are unable to keep up with the demands and lack hyper performance capabilities due to their reliance on off-the-shelf processors when everything runs on custom chips. Security is an increasingly difficult challenge in the digital age, with IT and security budgets stretched to their limits. To combat this issue, firewall functionality must be delivered without sacrificing performance or straining resources.
FortiGate Firewall Capabilities
Fortinet provides a broad security portfolio with their FortiGate NGFWs product line, available for a variety of deployment use cases. This includes virtual appliances and cloud-based options such as AWS, Azure, GCP, and more. Their network security solution also includes:
FortiGuard Antivirus

— This is available with all FortiGate NGFWs as an enterprise antivirus solution that utilizes proactive technologies in combination with hourly updates for maximum protection against the latest cyberattacks.



FortiGuard IPS

— Combining cutting-edge firewall capabilities with FortiGuard IPS service's ability to detect zero-day attacks and ransomware allows companies to quickly identify and block any intrusions before damage or data loss occurs.



FortiGuard Application Control

— Available through Fortinet firewalls, this solution provides businesses with an effective way to manage application usage and meet compliance standards while improving network security. With this service's real-time visibility into applications running on the network as well as usage trends over time, organizations rely on powerful FortiGate NGFWs for reliable protection against cyber threats.



FortiGuard Web Filtering

—

This remarkable tool allows companies to block high-risk web content, ensuring no malicious downloads penetrate company devices.
Conclusion
Network security has become increasingly important for businesses. Fortinet is well-suited for this challenge, offering a highly scalable hardware solution with integrated SD-WAN and its advanced Fortinet's FortiGate firewall technology. This combination of features makes the system easy to use while providing powerful network protection from potential threats.
If you're ready to deploy Fortinet for your network security solutions, contact WEI today. Our experts will help you select from a range of services, such as FortiGate NGFWs, that protect your enterprise while providing maximum agility.
Next Steps: Curious about what your business can do right now to make the most of your hybrid workforce? Download our Cloud Security Tech Brief to learn more about how you can improve the efficiency of your team.