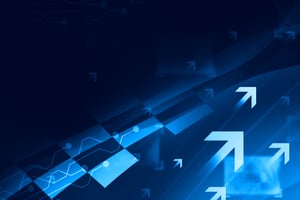 Many enterprises are undergoing a digital transformation as they move towards business models that collect and use data as a strategic digital asset. This information is used to drive better insights and improve agility, but as the demands for in-depth collection, analysis, and response grow older, technologies can't meet the evolving requirements.
New analytics-oriented workloads are leveraging artificial intelligence (AI) and machine learning (ML), and the impressive results are building an ever-stronger drive towards new types of high-performance memory-based media (commonly referred to as storage-class memory [SCM]) and a new memory-optimized protocol designed for use with solid state storage called nonvolatile memory express (NVMe).
With a number of enterprises already experimenting with digital transformation through SCM, this has been done primarily with the use of products designed for deployment as local storage. Most of this testing uses Intel Optane SSD, which is the most widely available SCM technology on the market today. But local storage solutions, regardless of their speed, pose challenges to broader use across the organization like limited capacity, a lack of enterprise-class data services, and an inability to efficiently share high-performance storage capacity. What many enterprises would prefer are true enterprise-class solutions that deliver not only SCM performance, but also the other benefits of shared storage like scalable capacity, proven storage management tools and services, and efficient capacity utilization.
Make HPE's Memory-Driven Flash part of your digital transformation
In 2018, Hewlett Packard Enterprise announced the integration of SCM and NVMe technology into its two main enterprise storage platform product lines:
The 3PAR line, which provides massive parallelization and is targeted for use with consolidated, mission-critical workloads at scale.
The Nimble Storage line, which is a highly efficient architecture targeted for general-purpose mixed workloads in the midrange.
This new solution, dubbed HPE Memory-Driven Flash, uses Intel Optane technology as a caching tier in the shared storage array controllers, delivering acceleration for potentially all workloads running on that platform. Today, the Intel Optane Data Center line consists of two products: Intel Optane DC Persistent Memory and Intel Optane DC SSDs.
The 3PAR solution was made available in late 2018, and the Nimble Storage solution shipped in early 2019. The most important parts of this unveiling are:
Deterministic low latency at high IOPS intensity

This solution has already been tested at scale by HPE on the 3PAR platform and can deliver an average of sub-200 microsecond latencies (with nearly 100 percent of all I/O coming in under 300 microseconds). This level of performance clearly indicates that HPE can deliver extremely low latencies at scale, and customers can use the solution to handle real-time analytics and other NGAs that absolutely demand the highest performance, to enable denser mixed enterprise workload consolidation, or some combination of the two.

True enterprise-class shared storage solution

HPE's two product lines are proven mature offerings, with over 100,000 systems deployed in production across both 3PAR and Nimble Storage. They support very large shared storage capacities as well as very efficient capacity utilization across networked servers. They boast a comprehensive suite of enterprise-class data services, including various RAID options, inline data reduction, thin provisioning, snapshots, encryption, quality of service, and a suite of replication options. Both 3PAR and Nimble Storage platforms deliver guaranteed "six-nines" (99.9999%) availability.

Mature storage tiering technology

Both the 3PAR and Nimble platforms have a long history of efficiently supporting tiered storage environments. While in the past the autotiering features leveraged a combination of NAND flash and spinning disk, the storage operating environments of these platforms are very adept at getting the most out of a high-performance caching tier.

Nondisruptive upgrade path

Customers can nondisruptively field upgrade both 3PAR and Nimble Storage systems to consistently deliver low latency at scale. The Intel Optane SSDs are packaged as add-in cards that can be inserted into each controller. This approach makes it very fast and easy for customers to integrate this solution as needed.
SCM is still a relatively new technology, and products based on it are not yet widely available. In July 2018, a worldwide survey around the use of NVMe found that there was high awareness of SCM technology (70 percent of respondents were familiar with it) and high interest in testing it.
Start your digital transformation with WEI
Enterprise workloads are evolving to more real-time orientations and are demanding more storage performance than ever before. For workloads like in-memory and other high-performance transactional databases, real-time analytics, and high-performance computing, the combination of SCSI and NAND flash just isn't able to deliver performance consistency at scale. If your enterprise is ready to explore a digital transformation, contact WEI today for a customized plan.