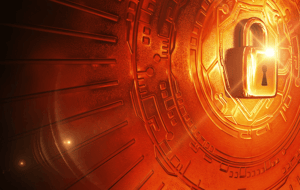 The definition of network firewalls has changed. As an increasing number of businesses move toward hybrid networks and begin seeking firewall capabilities in the cloud, cloud vendors are also offering native firewall capabilities to their clients. This year Gartner revised their description of the firewall market to include firewalls with the following features:
Bidirectional controls (both ingress and egress) for securing networks on-premises, public or private cloud, or a hybrid model
Application awareness and control
Intrusion detection and prevention
Advanced malware detection, logging and reporting
Gartner also consolidated their separate rubrics for providers of enterprise firewalls and unified threat management into a single magic quadrant for network firewalls, including the following types:
Purpose-build physical appliances
Virtual appliances
An embedded firewall module
Firewall controls delivered from IaaS platform providers
What Enterprises Look for in a Firewall
According to Gartner, worldwide market firewall revenue rose by 15.9 percent in 2018. Firewall vendors are offering built-in features within their firewall products, as well as services and products that work in conjunction with firewalls – like CASB and EDR – which are gaining in popularity.
In 2019, most firewall vendors introduced feature enhancements for:
Threat detection
Centralized management an orchestration
Support for better TLS version
SD-WAN
Performance
There are also some predicted changes to how enterprises will deploy firewalls over the next five years. By 2024:
20 percent of new distributed branch office firewall deployments will switch to firewall as a service, up from less than 5 percent today
25 percent of new firewall deployments will have users consider cloud-native firewall policy support of infrastructure as a service (IaaS) platforms as a mandatory selection criterion, from less than 5 percent today
25 percent of firewall end-user spend will be contained within larger security "platform" deals delivered by enterprise license agreements (ELAs), up from less than 5 percent today
50 percent of new firewall purchases in distributed enterprises will utilize SD-WAN features with growing adoption of cloud-based services, up from less than 20% today
Fortinet Recognized as an Industry Leader in Firewalls for the 10th Time
In this year's ranking of industry leaders, Fortinet was recognized as a clear front runner. Their firewalls continue to be visible in distributed office deals where integrated SD-WAN is the primary selection criteria. They are also seen as replacing dedicated routers an act as an edge appliance with firewalls, in addition to being a favorable firewall shortlist for customers who list pricing as an important selection criterion.
Here just some of the strengths Gartner identified in their report that lead to their high ranking.
SD-WAN
Fortinet offers integrated SD-WAN capabilities within its E-Series firewalls, which makes it a favorable shortlist candidate for distributed enterprise use cases. It comes with capabilities like application-based routing, especially for SaaS applications like Office 265 that are easy to configure.
SSL Decryption
This year Fortinet introduced support for TLS 1.3 in the FortiOS 6.2 release. This feature enhances existing deeper inspection capabilities for the Web Filter profile with flow-based inspection mode enabled and for the SSL/SSH Inspection profile.
Integration
Fortinet continues to extend integration capabilities using security fabric and APIs with AWS, Azure, Google Cloud Platform and Alibaba, and develops tools to offer automation. Also offered are playbooks for integration of Ansible and Terraform modules.
Geographic Presence
FortiGate firewalls continue to be visible on Gartner client firewall shortlists in different regions, competing with regional players. These same regional players have also cited Fortinet as one of the top three competitors for them locally.
Sales Execution
Fortinet works closely with many MSSPs globally that are offering Fortinet firewalls as hosted services to their clients, and has specific licensing models for its VM-Series appliances specific to MSSPs. FortiManager and FortiAnalyzer also offer multiple multi-tenancy features that can be extended using APIs.
Licensing
While the majority of Gartner clients tend to complain about complex licensing by most enterprise-grade firewall vendors, Fortinet has maintained its simpler licensing by offering bundle-based licensing, which is easier to understand and renew for end users.
Begin a Security Conversation with WEI Today
Threats to the enterprise grow more complex every day and so do the technologies to combat them. WEI has security engineers that understand how to leverage these technologies to secure customers' infrastructure and endpoints. Contact us today for more information on how we can create a custom solution to meet your evolving security needs.
NEXT STEPS: Explore the white paper from Fortinet that shares insights about how enterprise security leaders are changing the way they address top security threats.