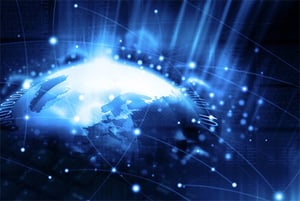 With the rise of digital transformation in today's modern workplace, traditional Wide Area Network solutions are unable to keep up with enterprise demands. A growing number of organizations are moving their data and applications to a cloud environment, which means they are increasing their bandwidth use - resulting in network congestion and rising costs, as well as growing security concerns. It is for these reasons SD-WAN (software defined wide area network) is a compelling and attainable alternative; however, most SD-WAN solutions are not as secure as enterprises need them to be, with add-on security offerings that pose a risk by creating a fragmented solution.
Enter Fortinet's FortiGate SD-WAN. This solution takes on the problematic challenges of a secure SD-WAN deployment and is the only NGFW (next generation firewall) security vendor to receive a "recommended" stamp of approval in NSS Labs' software-defined wide area network report.
Why FortiGate is the Best Solution for SD-WAN Needs
So far, we've briefly touched on the reasons why you should choose an SD-WAN solution and why FortiGate is the best option. Let's take a closer look at what FortiGate can provide your enterprise.
Fortinet is a global leader in broad, integrated, and automated cybersecurity solutions and its FortiGate SD-WAN excelled in every category assessed by NSS Labs. According to their press release, they showcase a number of advantages, including:
Highest quality of experience for VoIP: Two of the most difficult business-critical functions to prevent degradation, voice and video, experienced virtually no loss of quality with FortiGate SD-WAN – including during brownout conditions. Even under tough conditions, such as environments with combinations of jitter, packet loss, and latency, FortiGate SD-WAN delivered high quality of experience (QoE) for enterprise-grade voice and video applications.
Lowest total cost of ownership (TCO): FortiGate SD-WAN delivers the lowest TCO per Mbps (VPN throughput) among all participating vendors at a ratio of $5@749 Mbps. This is because FortiGate SD-WAN's custom-built security processors rely on a new generation SOC3 (system-on-a-chip) to accelerate performance.
Native Next Generation Firewall (NGFW) security: SD-WAN is commonly used by enterprises adopting digital transformation to provide branches with direct internet connectivity and reduce latency while accessing cloud applications. FortiGate SD-WAN with native NGFW security blocked 100 percent of evasions and achieved 99.9 percent security effectiveness, proving that the solution can successfully protect branches from advanced attacks. FortiGate SD-WAN is integrated into the Fortinet Security Fabric, providing organizations with a stronger security posture through transparent views of network security, centralized management controls, and threat intelligence sharing.
Organizations around the world are deploying FortiGate SD-WAN as Fortinet delivers both an effective, low-cost SD-WAN solution and the right security to go with it, solidifying FortiGate SD-WAN as a compelling balance of security, performance, and value.
Need more reasons to choose Fortinet as your security solution provider for digital transformation? Fortinet solutions consistently demonstrate superior security effectiveness, advanced features, and superior performance when put to the test. Beyond FortiGate SD-WAN, Fortinet's commitment to testing and validation has resulted in their solutions earning NSS Labs Recommended ratings across multiple group tests including:
With Fortinet, you never have to wonder if their solutions will work together as whole. All of their NSS Labs-recommended solutions are designed to interoperate as part of a holistic security architecture through the Fortinet Security Fabric, producing a powerful, integrated end-to-end security solution across the entire attack surface.
As more companies realize the need to move from the traditional to the digital, Fortinet provides the answers to enterprise security demands in today's modern environment. Security is one of the most critical areas to an organization and should not be left to just anyone. You can trust in Fortinet's proven track record and FortiGate's recommendation from NSS Labs to help protect your most sensitive data. Now is the time to contact WEI to learn how FortiGate SD-WAN can fulfill your enterprise's specific needs.
NEXT STEPS: Looking for insight on how to 'up your security game' to meet the needs of your organization's digital transformation initiatives? We invite you to check out the Fortinet Solution Guide, What to Look for When Addressing Digital Transformation Security Requirements. Read it today!