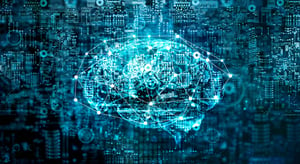 Correlation may not equal causation, but the link IDC research draws between digital transformation and business success is a strong one. The digital transformation needed to support today's dynamic business models include a host of new technologies: solid state storage, artificial intelligence and machine learning (AI/ML), software-defined infrastructure, and cloud, among others.
The more complex an IT infrastructure is the harder it is to manage, and it's not a problem that's going away any time soon. In fact, there's an argument to be made that the more human-intensive management approaches of the recent past are quickly becoming untenable for the infrastructures of today and tomorrow.
Going forward, intelligence will be the key for efficient and cost-effective IT infrastructure management, which will need more comprehensive, full-stack monitoring capabilities that go far beyond storage and are driven by AI/ML and big data analytics. When combined with automation and an overarching data life-cycle management orientation, these technology tools will be able to optimize application service delivery much more efficiently than humans can, and will be able to do so in real-time – a must for today's dynamic business environments.
The HPE Intelligent Data Platform
The picture painted by these realities reveals the need for an intelligent data platform – one that, through a combination of more comprehensive monitoring, AI/ML, data analytics, and automation/orchestration that enables human oversight as needed, will allow an organization to successfully manage their data assets and IT infrastructure. HPE has introduced such an intelligent data platform with comprehensive coverage and AI/ML-driven real-time optimization that enables intelligent management of the entire data life cycle.
The HPE Intelligent Data Platform starts with an enterprise infrastructure foundation that includes workload-optimized composable systems that span mission-critical, general-purpose, secondary, and big data/AI applications. HPE brands across these systems include:
HPE 3PAR StoreServ
HPE Nimble Storage
HPE Nimble Storage Hybrid
HPE StoreOnce (for mission-critical, general-purpose, and secondary storage)
HPE Apollo systems, coupled with BlueData Software, provide the foundation for AI/ML-driven big data analytics. HPE SimpliVity, HPE Synergy (coupled with storage), and HPE ProLiant (coupled with storage) provide the foundation for private clouds. Native data mobility across these systems, regardless of whether they are deployed in cloud or non-cloud environments, enables data and application mobility for a variety of use cases spanning data life-cycle management, hybrid development and test, hybrid analytics, and modern data protection solutions.
Each of these independent systems are instrumented with sensors that comprehensively monitor system and workload metrics and generate a significant amount of telemetric data, all of which is collected and securely transmitted to HPE's cloud-based Global Intelligence Engine (GIE). The GIE leverages global AI/ML-driven learning across more than 100,000 systems to predict and proactively resolve issues before they occur, and makes recommendations to keep infrastructure optimized - delivering performance, capacity utilization, availability, efficiency, and cost goals.
To maximize its value to your enterprise the GIE, in addition to covering HPE hardware, also covers storage infrastructure software, virtualization platforms, and applications. Storage operating systems and management platforms, data protection software, and orchestration tools also fall under its optimization purview as it monitors virtual machines and provides rapid troubleshooting, and optimized resource utilization.
Finally, the HPE Intelligent Data Platform includes automation connectors built on RESTful APIs that enable comprehensive automation capabilities, supporting the more traditional bare-metal approach as well as container environments and infrastructure-as-code deployments. Building on GIE and native HPE data mobility capabilities, the HPE Intelligent Data Platform will in the future, extend to enable software-as-a-service–based data management with context awareness to manage data optimally to IT objectives across the entire data life cycle.
Begin your digital transformation with WEI
Digital transformation is hard, especially for established enterprises constrained by legacy infrastructure. But the longer it's put off, you risk falling further behind as the demands on human resources to maintain increasingly complex IT infrastructure grow. Contact WEI to begin putting together a custom solution for your business's digital transformation process today.