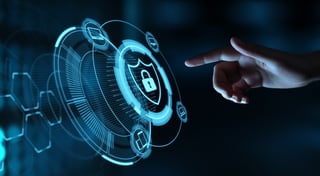 Even as enterprises put the chaos of 2020 behind them, cybersecurity holdovers from the past year continue to haunt IT security teams. In addition, new security threats rear their ugly heads every day, keeping IT on their toes.
For many enterprises, it's not a question of 'if' a security breach will happen, it's 'when.' This mindset helps enterprise security teams stay proactive about cybersecurity efforts, but when the threat landscape is as wide as is today, it's hard to know what to focus on and what poses the highest threat.
To help you stay ahead of the game, we've put together a list of three top security trends, as reported by Fortinet in their Global Threat Landscape Report.
1. Securing The Branch And Home Offices
While many employees have returned to the office (or have plans to do so soon), there's a significant portion of the workforce that will be continuing to work from home. As a result, enterprise security must adapt to ensure these remote employees aren't creating undue security risks.
In 2020, the home office became an appealing target for cybercriminals looking to take advantage of the chaos. Cyberattacks spiked even as IT teams scrambled just to keep the lights on. While a majority of enterprises have moved passed the initial hurdles to provide remote employees what they need to be productive, security remains an issue.
As reported by Fortinet, the proliferation of remote employees could contribute to what they refer to as the "final nail in the coffin of trust-based security."
When it comes to security, it pays to be cautious. Or even paranoid. Strategies like zero trust access, where devices are given the fewest possible access privileges and all devices require authentication, are becoming a popular solution to the remote working conundrum.
2. Threats Targeting The Digital Supply Chain
While last year's SolarWinds breach is the most well-known of recent attacks, threats to the digital supply chain have been steadily increasing as cybercriminals become more advanced.
In the case of the SolarWinds breach, which appears to have originated from nation-state attackers, U.S. government agencies and several prominent tech companies were included among the victims, raising the stakes even higher and putting the security risks supply chains pose into perspective for many.
In their report, Fortinet described that attackers went to "extraordinary lengths to maintain operational secrecy around the initial compromise of SolarWinds, the distribution of the malware, the deployment of the second-stage payload, and in C2 communications."
The type of attack used by the SolarWinds perpetrators is referred to as an advanced persistent threat (APT), which can often go unspotted by anti-malware and endpoint detection tools.
Today, when cyber threats are at their most advanced and can have the highest impact, enterprises must stay one step ahead of attackers, who are only getting more advanced and creative by the day.
3. Ransomware Continues To Be A Persistent Threat
Ransomware took center stage in 2020 and that trend is continuing into 2021. Like attacks focusing on the home office, many ransomware attackers used the chaos of the pandemic to their advantage, especially against organizations in the healthcare sector. The frequency of attacks rapidly grew in the latter half of 2020 and the threat of ransomware continues to loom for organizations worldwide.
As shared by Fortinet, effectively dealing with ransomware threats requires a significantly different toolset and strategy than other cybersecurity risks. Some of the suggested strategies to prevent or minimize the impact of a ransomware attack include utilizing aforementioned zero trust access, cloud-based security solutions like SASE, and advanced endpoint security. Having an effective backup and disaster recovery strategy in place is also key, and remove the attackers leverage of holding data hostage.
The recent attack on Colonial Pipeline, which has had an impact on many outside of the tech industry, should serve as an effective motivator for organizations that have yet to prioritize preparing for ransomware threats.
A Cybersecurity Partner, Not Just a Solutions Provider
Fortinet offers comprehensive and holistic security solutions for the largest enterprise, service provider, and government organizations in the world. From firewalls to cloud security, Fortinet ensures security without compromising performance. If youo have questions about how Fortinet can support your business and your security goals, contact WEI today. Our experience as a top Fortinet partner can prove valuable to your security strategy, and we are here to help!
NEXT STEPS: Do you have the right mix of enterprise security tools in your arsenal? See what top IT leaders agree to be the right mix of security solutions for the digital world in our eBook below!