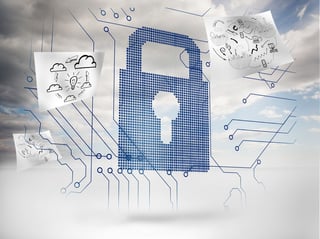 Have you ever looked at your dog or cat staring out the window of your house towards the horizon? Ever wonder if they contemplate what may be beyond their visible perimeter? It used to be that internal IT did not have to contemplate what lay beyond the perimeter. Network security was fairly simple – create a wall of security around the data center and its resources, along with the users and their desktops scattered throughout the building. Traffic passed through the perimeter firewall while users passed through the front building entrance to access the network. It was a page out of the medieval castle defense playbook in that unauthorized users, unknown devices and external threats were kept at bay outside of the walled perimeter.
Then, the enterprise started changing. Companies and their employees discovered the advantages of being mobile so wireless infrastructure was implemented. Wi-Fi, however, extended the network perimeter beyond the physical perimeter, making the network vulnerable to unknown users and their devices in the parking lot and beyond. Next came bring your own device (BYOD) that greatly accentuated the problem in which users brought their own devices, all flowing in and out of collaborative digital workplaces depending on the project at hand. Companies then began migrating assets and resources to the cloud to better serve their mobile users and suddenly, there was no perimeter per se.
That is a problem because so many security devices today are perimeter based. Just like the French failed to stop the German Blitzkrieg, the antiquated model of perimeter security can no longer protect the expansive fluid enterprises of today. Fortunately, there are innovative vendors today that are taking the lead in this new paradigm of enterprise security.
One such leader is Aruba, who recently announced one of its most recent custom IT solutions, Aruba 360 Secure Fabric framework, which will govern the design and operations of its full line of infrastructure products. Aruba has always had the reputation of placing security first. Its new strategic approach, however, goes beyond the task of securing Wi-Fi or endpoints. It is an end-to-end security model that lies embedded within the network infrastructure itself. Its new model provides blanket protection for all authorized users and devices no matter where they happen to be.
This new fabric consists of three components. At the most basic level is Aruba Secure Core, which is embedded in the foundation of all Aruba products including Wi-Fi access points, wireless controllers, and switches. Aruba Secure Core performs the following functions:
Secure boot through the use of Trusted Platform Module security (TPM), ensuring that an Aruba device and its boot code cannot be altered. It also prevents device impersonation.
Centralized encryption
Wireless intrusion protection that prevents typical wireless security threats such as denial-of-service and man-in-the-middle attacks
Role-based access control that enforces application layer security through policies based on a number of variables such as user roles, device types, application flows, and location to name a few
Secure remote access utilizing two types of VPN
The next element is Aruba ClearPass, which is their flagship wireless and IoT security management system and is a MUST for any organization that encourages BYOD. Aruba ClearPass provides network access control (NAC) management to ensure that BYOD devices belong to authorized users and that these devices meet all security compliances before being granted access. If not, they can be quarantined until remediated. ClearPass deploys certificates and enforces policies for all connected users and devices in automated fashion. It also gives you the ability to further segment your network beyond just the VLAN level to ensure mass propagation of malware.
The secret sauce though is Aruba 360's built-in intelligence component called IntroSpect. Aruba IntroSpect is an advanced attack detection software that incorporates User and Entity Behavioral Analytics (UEBA) in order to continually monitor and detect threats to your network. With the proliferation of IoT and wireless devices across today's enterprises, the ability to identify threats using traditional monitoring systems is now antiquated and unfeasible. Aruba IntroSpect offers enterprises the power of machine learning. Using machine learning algorithms, Introspect can automatically combat and contain cyber threats by detecting changes in user and device behavior that may indicate attacks that have evaded traditional security. Through these algorithms, Introspect will generate Risk Scores based on the severity of an attack so that your security team can quickly identify and prioritize threats. The genius of the inherent design of Aruba's Secure Fabric is that Introspect and ClearPass work in seamless integrated fashion with one another. ClearPass can pass captured data to IntroSpect, which can then instruct ClearPass to quarantine suspected devices.
Today's enterprise no longer has a formal perimeter. It is a fluid moving target that hosts shifting congregations of both users and devices. Aruba 360 Secure Fabric is the congregation of sensors, security tools, and analytics that allows you to lock down your network, even if it its borders are ambiguous. With custom it solutions like Aruba 360 Secure Fabric, you don't have to contemplate what threats lie beyond the horizon. Thanks to the automation of Aruba's new architecture, you may have time to sit and contemplate whatever you want.
Next Steps: Find out how your wireless network is performing with a wireless networking assessment.