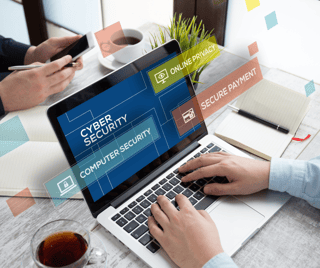 The workplace environment continues its rapid evolution, as many businesses have begun mandating a partial return to the office, thus elevating the hybrid approach as the primary workplace model. However, establishing secure and robust networks that connect dispersed workforces is still proving to be a significant challenge with many enterprises not realizing loads of unlocked potential in both security and performance.
IT teams responsible for modernizing networks for a hybrid workplace face the challenge of ensuring network security and reliability to protect company data from unauthorized access and exploitation. To achieve this, businesses must adopt seamless multi-cloud integration and establish secure networks that allow employees to access sensitive information safely, regardless of their location or devices.
Businesses working towards an optimal hybrid infrastructure must prioritize agility, data integrity, and security. In collaboration with Infoblox, WEI has identified four requirements that any organization can use to create a modern and secure hybrid environment.
Multi Cloud-Native Integration
Cloud-native infrastructure and platforms provide businesses with the tools to optimize their distributed systems, which lead to improvements in operational efficiency. Automated workflows and AI-powered tools are key components of cloud-native integration. Additionally, this technology offers container orchestration and serverless architectures, which enable automation and intelligent algorithms to monitor applications in real time. This allows for the rapid identification and resolution of any network security issues.
Not only does a multi-cloud-native approach offer a range of benefits, but it also simplifies resource utilization by eliminating manual maintenance and updates. This results in a more secure infrastructure throughout distributed systems, which in turn yields tangible operational enhancements and significantly improved performance.
Click to read Powering the Hybrid Workplace With a Modern, Secure Network
A Powerful DDI Platform
DDI (DNS, DHCP, and IPAM) offers an efficient solution for simplifying management across various locations such as data centers, branch offices, and home offices through multi-cloud integration. This integration helps businesses reduce costs by offering the following benefits:
A Unified View Of Network Infrastructure – This approach eases the burden of network management and facilitates proactive monitoring to ensure early detection of potential issues or security threats.
Automation Of Key Processes – These processes include operations like device configuration and service provisioning. This ensures system integrity and delivers secure access control, increases efficiency, and mitigates costs related to tedious manual tasks.
Adopting a robust DDI does more than improve the user experience. It also serves as the foundation for new networking and security paradigms, such as SD-WAN, ZTNA, and IoT device visibility and security. In hybrid workplace environments, DDI plays a crucial role in establishing network security to safeguard access to sensitive data – making it an indispensable tool for businesses seeking to establish a secure and reliable hybrid network infrastructure.
SaaS-Based DNS-Layer Security
SaaS-based DNS-layer security offers an effective and cost-efficient solution for protecting networks from unauthorized access and misuse. It seamlessly integrates into existing systems, eliminating the need for additional hardware investments. This solution prioritizes scalability and flexibility, allowing businesses to pay for what they need, when they need it.
With its cloud-native architecture and third-party management features, SaaS-based DNS-layer security is a highly efficient option offering minimal maintenance. Through easy integration, encryption, and data confidentiality, businesses and remote workers are guaranteed of network safety which allows them to stay productive.
On-Premise DNS
Effective DNS security is critical for safeguarding networks in a hybrid workplace. By incorporating DNS filtering and malware detection, companies identify and prevent malicious traffic, reducing the risk of security incidents that could impact productivity and customers.
This security solution provides network analysis across multiple servers, enabling swift issue remediation. On-premises DNS security seamlessly integrates with existing tools like firewalls and intrusion prevention systems, providing real-time monitoring through advanced analytics and machine learning. This ensures the safety of data and enables effective mitigation of cyber threats as they happen in real time.
Final Thoughts: The Future Of The Hybrid Workplace
The hybrid workplace is here to stay, and it is important for businesses to continuously optimize their network services. Fortunately, WEI and its trusted partner, Infoblox, offer a comprehensive solution for organizations embracing this set-up.
Infoblox NIOS 8.6.2, in particular, provides a powerful solution for organizations looking for smooth multi-cloud integration and robust security controls, thus creating secure and flexible connections between local data centers and major cloud platforms like AWS and Azure. This makes it an ideal tool for organizations aiming to establish a solid foundation for their modernization efforts, ensuring network security and adaptability in the evolving hybrid workplace.
Contact us today and start your journey towards a modern, secure network for your organization – wherever your team may be.

Next steps: Legacy and multi-cloud complexities require DDI for reliable network infrastructure. Infoblox enables the importance of DNS, DHCP, and IPAM for network ops. Find out more in WEI's free tech brief, Powering The Hybrid Workplace With A Modern, Secure Network.