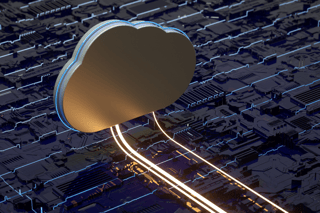 Every year, enterprises make decisions regarding their technology goals, and this is largely based on where they are in their digital transformation journey. In order to facilitate a smooth transition, Nutanix offers transitional capabilities for various enterprises. In this article we cover the six core industries where Nutanix hybrid and multi-cloud solutions can help business transformation take place.
1. Financial Services
With a rise in competition for banks and insurance companies, there is a greater need for financial service firms to invest in agile and adaptable technology solutions. They can then use the solutions to expand their organizations and create better banking experiences. Digital transformation with Nutanix offers the agility of the public cloud while maintaining control of critical resources. To reference our recent article on hybrid and multi-cloud solutions, Nutanix provides the tools to run your workloads from a single control plane on any cloud with no application re-architecting. It enables your cloud to be more agile, more scalable, and — ultimately — more efficient and cost-effective.
Many financial services companies realize that digital transformation with Nutanix can help create a set of cloud environments that satisfy user expectations while also maintaining the applications your business has depended on for years.
2. Federal Government
In order to meet U.S. Office of Management and Budget (OMB) guidelines, many federal agencies have started datacenter modernization initiatives. One of the many benefits of utilizing Nutanix solutions is the decisive price advantage. This helps CIOs and IT leaders who need to comply with aggressive OMB regulations.
Many federal agencies depend on Nutanix for these reasons:
Easier management

Greater transparency

Flexibility and availability

Cost containment
To fulfill the challenges of managing larger amounts of data, Nutanix has the solutions needed to help federal agencies and other government organizations.
VIDEO: 3 Use Cases for Hybrid Multi-Cloud
If you are having difficulties watching this video, click here to view it in a new window.
3. State And Local Government
State and local governments are areas where cost-effective IT solutions are absolutely, 100% necessary. Because of strict budgets, government agencies need help building data centers and affordable infrastructure. This is where digital transformation with Nutanix comes in. According to the Center for Digital Government, "Organizations who are adopting hyper-converged infrastructure are benefitting from increased transparency of costs, greater cost control and predictability, enhanced IT agility, and many other measurable benefits."
If you want to move your data to the cloud or modernize applications, Nutanix provides easy and intelligent solutions specifically built for state and local government needs.
4. Education
Almost every educational institution has made the transition to online learning due to COVID-19 — this equates to nearly 1.5 billion students across the globe. There is a growing need for versatility in IT infrastructure so there isn't too much pressure on IT resources.
Educational institutions have recently discovered the power of hybrid and multi-cloud solutions. Applying Nutanix solutions gives schools the ability to improve academic outcomes while also driving new innovations and discoveries. People worldwide can more easily access internet-based classes and resources by digitally transforming. Interactive learning is also increased with better computer technology and AI-enabled methods of teaching online. Nutanix can unlock the cloud to unleash digital learning.
5. Manufacturing
Manufacturing companies focus on automation, advancement, and innovation in areas such as assembly lines and shop-floor equipment. This focus, however, can improve with better-driven data. Nutanix has the world's most sophisticated hyper-converged technology infrastructure (HCI) that makes it easier to update new applications. The hybrid and multi-cloud solutions assist in data protection, storage, built-in automation, and multi-cloud management. All of this can maximize efficiency and eliminate manual administrative tasks.
6. Healthcare
Major hospitals are constantly looking for ways to use automation to better the lives of healthcare professionals and their patients. Digital transformation with Nutanix can help healthcare organizations with their data storage infrastructure and simplify operations with unlimited cloud resources.
New infrastructure has allowed more healthcare employees to work remotely when possible and accommodate medical delivery services. Overall, Nutanix hybrid and multi-cloud capabilities help with data insights and flexibility at a reasonable cost.
Conclusion
Developing hybrid and multi-cloud solutions can be a tremendous benefit for many industries, especially those that rely on the cloud for critical areas of their IT infrastructure. With digital transformation solutions from Nutanix, companies will receive top-notch capabilities across storage, networking, security, and application management. If you're ready to keep up with digital transformation, contact WEI today to get started.
Next Steps: Recent years have shown how critical the need for greater elasticity really is. This has accelerated the transition to hybrid cloud architectures that utilize the appropriate mix of both private and public clouds. Today's advanced HCI solutions are designed for this new era. Download our tech brief titled, "How Next-Gen HCI Can Support Your Hybrid/Multi-Cloud Enterprise."