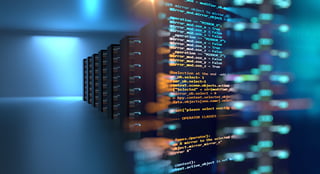 Hybrid work, hybrid vehicles, hybrid energy and of course, hybrid cloud. It is a hybrid world as the hybrid transformation is affecting so many aspects of our lives. For enterprises, the shift to the hybrid cloud didn't happen in isolation. It is the result of multiple, incremental changes across business and technology:
Companies are evolving from centralized data storage to enterprise-wide data distribution.
They're shifting from complex on-premises management to streamlined, cloud-based oversight.
Security teams are moving from a patchwork of individual devices and add-on solutions to integrated, core security systems.
Businesses are replacing rigid, traditional operational models with flexible, as-a-service offerings.
The transition is a holistic adaptation to a world that demands greater flexibility, improved efficiencies, and accelerated innovation. The question is, how do you provide the same streamlined experience of the cloud across all facets of your IT estate?
Being Proactive: Data-Driven Business
Being data-driven offers companies a crucial advantage as data provides actionable insights into customer behavior, market trends, and operational efficiencies that are enabling organizations to make more informed decisions. It empowers them to anticipate market demands, tailor products or services, optimize supply chains, and improve customer experiences. According to a recent study, data-first-led organizations are:
49% more productive in terms of service innovation than their non-data-centric competitors.
20x more likely to beat their competitors to market by multiple quarters.
11% more likely to beat their revenue goals by 10% or more.
Becoming a data-driven business requires data-driven modernization, an approach that elevates data as the pre-eminent organizing principle for the business. This requires having the ability to apply the right resources to host, analyze and manage it all. HPE is providing the next generation of servers to meet the needs of data-driven organizations with their premier Gen 11 line. As we dive into their capabilities, IT leaders are finding that HPE is the #1 provider for SAP Hana® and Microsoft SQL Servers today.
Why Compute Matters
The most important resource when it comes to data is compute. Computing power is the primary force for organizing, processing, and retrieving an organization's assets and data as it provides access to critical information regardless of where it resides. You need computing power that not only meets the current needs of your data-driven organization, but also the needs of tomorrow. To future-proof your business, you need to future-proof your server infrastructure. Enter HPE's Gen 11 servers, designed to be the bedrock of a modern, hybrid cloud environment.
A Universal Cloud Experience
IT guru or not, people like the simplicity and convenience of the cloud. If your enterprise deploys a hybrid cloud architecture, you want cloud experience from data center, to edge to cloud so that you get the same level of serviceability for all servers. That is not an unrealistic expectation, as HPE's next-gen ProLiant servers are engineered to deliver the same cloud experience regardless of consumption model. Whether you choose to get GEN11's computing power through a traditional infrastructure purchase or through a pay-as-you-go model with HPE GreenLake, you gain status access to server health and firmware status within a single admin portal. By streamlining the management experience, server admin teams can pivot from reactive monitoring to proactive administration that automates tasks that used to be manually implemented.
The Power of AI
HPE's ProLiant Gen 11 servers are engineered to do more than just automate tasks. They are fine-tuned to elevate AI capabilities across the enterprise. Specifically designed to capitalize on the AI revolution, these servers offer 33% more GPU density per unit to handle graphic-intensive and AI workloads compared to the previous server generation. This enhanced computing power is bolstered by a 50% increase in CPU cores, enabling more efficient workload consolidation. Not enough? HPE engineers doubled the I/O bandwidth to meet the demands of high-performance applications. All these advancements make Gen 11 an ideal choice for organizations aiming to scale AI operations.
Setting The Bar High
Just how high has HPE set the bar? Its new server generation has set 43 records along with 28 new world records for its HPE ProLiant Gen 11 line. These records involve measurements of not just computing power, but also energy efficiency. Setting these kinds of records is necessary to help ensure that companies break their own marks when it comes to data creation and analyzation.
Integrated Security
From silicon to software, that is the new mantra regarding HPS ProLiant servers today. Security is not an add on, nor are they bolted on. It's integrated from design, to manufacturing, to delivery. Security is also simplified thanks to the iLO6 Security Dashboard that offers administrators a user-friendly tool that streamlines security and empowers them to effortlessly fortify their server infrastructure against potential threats. HPE has also integrated the Security Protocol and Data Model (SPDM) as a security standard that provides a uniform and secure method for these components to identify themselves, establish secure communication channels, and execute authenticated commands. Other security inclusions are a silicon root of trust, firmware validation and platform certificates, all of which help to collectively ensure the security and integrity of your server environment.
Conclusion
The world has changed to make way for a hybrid world that is driven by the intelligent use of data. Make sure you have the servers that were designed excel in that new world. With the line of HPE ProLiant servers, you can be assured that the transition to hybrid is worth it.
Next steps: The future of data storage is here with the HPE Alletra Storage platform supporting both block and file stores, along with the HPE GreenLake edge-to-cloud platform that enables workload administration and data protection from a single-pane-of-glass. Learn more by downloading our free tech brief, Eliminate Costly Data Silos For Data-First Modernization.
Click to read Eliminate Costly Data Silos For Data-First Modernization