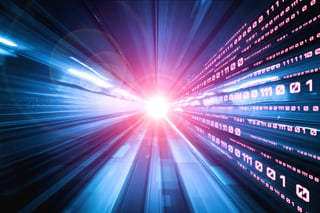 While many enterprises have made moves to adopt cloud computing as part of their IT modernization efforts, truly mastering it is another thing entirely. To help, HPE is taking charge of cloud software development by partnering with other leading technology providers to develop and offer solutions that enterprises need to build a datacenter architecture for today's digital world. One of these service offerings is HPE GreenLake.
Your Solution To Hybrid Cloud IT Modernization
HPE GreenLake is a fully managed, scalable IT infrastructure service that offers enterprises a cloud-like consumption model for on-premises infrastructure. With the advent of this service, the one-size-fits-all approach to supported technology is replaced, allowing enterprises to choose the most appropriate HPE or third-party technology. IT leaders can provide their teams with a powerful foundation to drive IT modernization through an elastic as-a-Service platform that can run on-premises, at the edge, or in a colocation facility. This as-a-Service function allows for the flexibility, security, and efficiency that fits your enterprise needs.
Let's discover why HPE GreenLake remains a leader of hybrid cloud solutions as outlined by CRN.
7 Reasons Why HPE GreenLake Is The Hybrid Cloud Leader
HPE's GreenLake provides a consistent cloud experience for users, regardless of where your team is running their workloads from. Whether it's in the data center, edge, or public cloud you can rest assured that they will have a consistent experience.

With substantial investments in partner training and enablement to adopt the as-a-Service model, GreenLake makes it easier for you to leverage the full HPE line of products and services for your enterprise. That includes driving synergies with global system integrators, colocation providers, service providers, and cloud providers.

HPE GreenLake puts your organization in a winning position and on the fast track to innovation.

IT modernization

is all about going further and faster to become an enterprise that evolves with the technology. To help with this, HPE is releasing GreenLake code on a daily and weekly basis, with no signs of slowing down.

Through open APIs (Application Programming Interface) partners can integrate their own services with GreenLake, giving your enterprise a significant advantage.

With HPE

Financial Services, organizations have the ability to finance GreenLake for their enterprise. By providing this option, HPE helps drive IT modernization without the barrier of cost.

HPE's edge to cloud platform has changed the conversation with its unwavering vision, simplified data management, and protection across the entire hybrid cloud.


As an "Information Cloud" Leader, HPE embraces the public cloud as a means of delivering a full hybrid edge-to-cloud experience for your enterprise. The ability to integrate on premise clouds with AWS, Microsoft Azure, and Google Cloud enables your enterprise to leverage the best solutions to achieve your specific IT modernization goals.
If you're ready to take your IT modernization efforts to the next level, HPE GreenLake is the solution you need. With its agility, adaptability, and partner services, it's a winning option for enterprises that want to stay on the edge of innovation. Contact WEI today to begin building a custom solution for your business.
Next Steps: As you begin preparing your enterprise for the move to the hybrid cloud, you'll want to make sure you don't miss any critical steps. Download and read our free and informative checklist, "Preparing Your Data Center for the Hybrid Cloud" now.