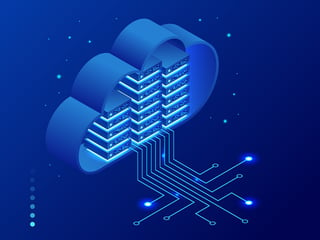 How familiar are you with observability? The concept has gained traction as enterprises digitally transform their IT environments and embrace the cloud. For many companies, observability offers the chance to utilize collected data to improve user experience, reduce downtime, detect other issues that could negatively impact business, and more.
However, traditional observability strategies just can't keep up with today's cloud environments. The rapidly increasing size and complexity of these environments dwarfs manual instrumentation and performance tools, especially as enterprises need complete visibility into every component of their environments.
So, how can today's enterprises achieve the level of observability they need, and most importantly, utilize their data to improve business outcomes? In the article below, we'll discuss how Dynatrace is addressing these challenges and what these solutions can do for your enterprise.
Getting Answers Out Of Your Data
As shared in a recent publication from Dynatrace and WEI, observing data is just to start. By properly utilizing the observed data, enterprises can shift from just collecting data to using it to make decisions that produce the business outcomes they need to be successful.
However, actually doing this at scale poses a problem. Some IT teams try and tackle observability through adopting multiple siloed monitoring tools, which inevitably leads to wasted resources, wasted time spent on monitoring and manual configuration, and struggling to collect and share data between tools. To properly monitor applications at the enterprise level, companies need to transform the way they collect and utilize data.
To address this need, Dynatrace developed their Software Intelligence Platform, which expands on traditional observability through automation and artificial intelligence (AI) to allow it to scale to the largest and most complex of environments.
Through this platform, enterprises can utilize the built-in AI-assistance to continuously monitor their infrastructure to detect anomalies, improve IT productivity, and give IT more time for business innovation.
Cloud Environments Demand More
While application performance monitoring has always existed, legacy solutions were built for a time when life, and the enterprise, moved much slower. Software updates were an annual event and infrastructure was contained on-premises.
Today's IT teams have a different world to contend with. Cloud adoption requires IT to be flexible and ready for the unexpected. Most importantly, IT teams need to be able to predict where issues may occur, rather than waiting to react once they've already happened.
Advanced observability offers this and more, reducing the amount of time IT teams spend manually solving problems and keeping the lights on. Enterprise leadership expects more out of IT, and the technology they manage, than ever. Advanced observability allows IT to fulfill the needs of the modern enterprise and be a valuable, contributing part of the business, instead of just a cost-sink.
The Tools For Observability Success
Just as yesterday's strategies can no longer be applied to today's problems, the tools utilized by IT must also evolve.
To effectively manage the scale and complexity of the modern cloud environment, IT must rely on automation and AI. Legacy systems typically also focused only on collecting three specific data types: metrics, traces, and logs. However, this data on its own doesn't offer the actionable insights.
To address this need, Dynatrace has developed OneAgent, which is responsible for collecting all monitoring data within the monitored environment. It offers enterprises additional information, including user experience data, for "full-stack, end-to-end code-level observability."
As shared by Dynatrace, this offers answers through three distinct capabilities:
Continuous and automatic discovery and instrumentation, which ensures always-on coverage without manual configuration.
Topology information, which offers context across the full-stack and for the data being observed.
A causation-based AI engine, which offers actionable answers to problems through real-time analysis.
By combining software intelligence, automation, and AI, Dynatrace is helping enterprises make informed, intelligent business decisions, with fewer resources and time than traditional observability solutions.
Are You Looking To Start Your Journey To Advanced Observability?
As a leader in software intelligence, Dynatrace is simplifying cloud complexity and accelerating digital transformation for enterprises around the world. Instead of just more data and more time spent gathering it, Dynatrace offers solutions that help enterprises use the data they collect and offer improved business outcomes.
NEXT STEPS: Learn how Dynatrace transformed their own business and how you can too with automation, DevOps and AI in our new tech brief. Click below to start reading!