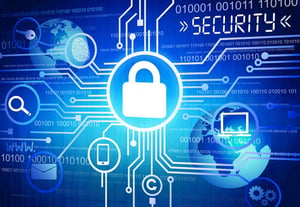 As enterprises increasingly incorporate remote working into their operations, providing the necessary infrastructure capable of supporting secure, remote connectivity to corporate networks is paramount for continued productivity.
Next-generation firewalls (NGFWs), which typically anchor security architectures, are the key to network security. IT teams rely on NGFWs to gain visibility into users, devices, applications, and threats to the network. When a potential threat is located, NGFWs allow for advanced threat protection, wherever it is needed.
Fortinet FortiGate NGFWs enable security-driven networking and consolidate industry-leading security capabilities to allow enterprises to reduce complexity and manage security risks effectively.
The role of NGFWs
An enterprise's data is its most valuable resource, and comprehensive security should include firewalling, intrusion prevention, antivirus, and application control. NGFWs provide all of the above, while also offering other tools such as inspection of secure sockets layer (SSL)-encrypted traffic. However, the combination of these processes can hamper network efficiency.
As such, NGFWs must offer the highest levels of security and threat protection without sacrificing performance. Additionally, NGFWs should include paths for future updates, allowing them flexibility to evolve and ensure network security regardless of the threat.
Fortinet FortiGate is an NGFW solution that can offer uncompromised network security, without hindering throughput.
FortiGate NGFWs are powered by artificial intelligence (AI)-driven FortiGuard Labs and inspect traffic as it enters and leaves the network. These inspections prevent everything from ransomware to DDoS attacks, without negatively impacting network performance or user experience.
Secure remote access offers peace of mind
Whether your enterprise has embraced remote working as a natural step forward, or if an outside force has necessitated it, a solution capable of maintaining secure operations for your workforce, regardless of where they are, is paramount.
For enterprises that have deployed FortiGate NGFWs, this technology is already at their fingertips.
Integrated into every FortiGate NGFW are IPsec and SSL VPNs, offering an extremely flexible deployment model. For remote workers, it offers the opportunity for an enhanced experience through the FortiClient endpoint security solution.
In addition to offering encryption of data in transit via VPN, Fortinet solutions also offer the following:
Multifactor authentication
Data loss prevention (DLP)
Advanced threat protection
Wireless connectivity
Telephony
Fortinet also offers tailored solutions for every level of remote worker, depending on their level of access to company resources.
From basic teleworkers, who only require access to email, internet, teleconferencing, and limited file sharing, to super users, who require advanced access to critical corporate resources and process sensitive and confidential information, every level of user can be catered to, while still ensuring smooth user experience and uncompromised network security.
Regardless of your workforces required levels of access, Fortinet solutions are easily deployable. An enterprise will be required to possess resources onsite or in the cloud to securely support remote workers, however, many enterprises, such as those with FortiGate NGFWs, already have these resources in place.
Additionally, centralized security visibility and management are vital when supervising a remote workforce. All Fortinet solutions can be integrated via the Fortinet Security Fabric, enabling the enterprise's security team to achieve single-pane-of-glass visibility and control.
Ready for an all in one NGWF and remote security solution?
FortiGate NGFWs enable secure networking and consolidation of industry-leading capabilities such as intrusion prevention system (IPS), web filtering, secure sockets layer (SSL) inspection, and automated threat protection. By meeting performance needs through the use of highly scalable, hybrid IT architectures, FortiGate allows enterprises to prioritize productivity and reduce time spent on managing security risks. If you're ready to make the change now, contact WEI to begin building a custom solution for your business.