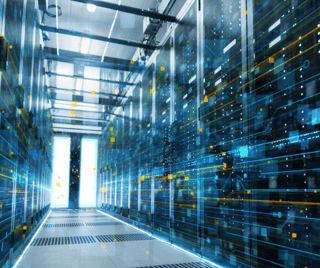 In the fast-moving world of data security, a resilient and dependable backup solution is an absolute necessity. For more than a decade, ExaGrid and Veeam have teamed up to offer top-notch products that communicate seamlessly together. The two have harnessed their expertise to combine their highly differentiated products into scalable and cost-effective backup solutions, thus enabling enterprises to achieve the performance and efficiency needed to realize their backup, recovery, and disaster recovery (DR) goals.
What exactly makes this partnership so unique? We explore how ExaGrid and Veeam's Tiered Backup Storage solution has revolutionized data backup, recovery, and disaster recovery.
ExaGrid And Veeam: A Symbiotic Relationship
ExaGrid's appliances are designed to work seamlessly with Veeam's Data Mover, thanks to the ExaGrid-Veeam Accelerated Data Mover. This integration adds a range of advanced features, including:
Sure Backup
Virtual Lab
Instant Virtual Machine (VM) Recovery
Data Replication And Copying
This combination of features and teamwork between the two partners sets them apart in the competitive world of backup solutions in several ways:
1. Decreased Long-Term Retention Costs
The ExaGrid Tiered Backup Storage, when used in tandem with the Veeam Availability Suite, provides a powerful solution for businesses to significantly cut their costs. This combination is renowned for its ability to deliver the industry's fastest backups and restores, reducing these processes from minutes to mere seconds.
Combining Veeam backups with ExaGrid's Landing Zone, the ExaGrid-Veeam Accelerated Data Mover and ExaGrid's support of Veeam Scale-Out Backup Repositories (SOBR) significantly optimizes data management. This means ExaGrid leverages Veeam deduplication and dedupe-friendly compression to achieve faster data restores and virtual machine boots. This process reduces the deduplication ratio from 2:1 to an impressive 14:1, resulting in substantial storage and cost savings for long-term retention.
Furthermore, this solution features a scalable storage system that can seamlessly grow alongside your expanding data needs. This empowers businesses to efficiently manage data and avoid excessive storage costs.
2. Fast Backup And Recovery
Speed is of the essence when it comes to data backup and recovery. With Veeam-to-Veeam communication, data is moved and restored 30% faster than other methods. Even the process of starting virtual machines takes seconds to a few minutes at most.
Additionally, with the release of Version 12, the Veeam Fast Clone feature is now running 30 times faster than the previous version. Its capability to perform synthetic full backups on ExaGrid appliances is an innovative advancement.
This means that when you need to resynthesize synthetic full backups into ExaGrid's Landing Zone, the process is now incredibly fast. This translates to having the quickest data restores and virtual machine boots in the entire industry.
3. Scalability And Cloud-Readiness
The growing volume of data we produce poses a significant challenge for companies struggling to maintain an efficient data backup system. However, the ExaGrid-Veeam solution provides a solution to this problem with future-proof scalability. In other words, as your data grows, your backup system won't be left behind.
The beauty of this scalability is its simplicity. When your data expands, just add another ExaGrid appliance to your setup to make more storage space. This way, your backup system can smoothly handle your growing data needs without any trouble or complex adjustments.
4. Comprehensive Security And Ransomware Protection
ExaGrid and Veeam understand that keeping your data safe is a top priority. They've put in place a viable architecture to protect your information. This system includes various important features, such as:
Role-Based Access Control (RBAC): Only the people who should have access to your data can get to it.
Two-Factor Authentication: Now, it will be extra hard for anyone to access your data without your permission.
Secure HTTPS And TLS Certificates: This feature keeps your data safe during transmission.
IP-Based Whitelists: With this option, only trusted devices are allowed to connect to network.
Extensive Monitoring: This ensures your data is consistently protected on all your devices.
Self-Encrypting Drives And WAN Encryption: This extra layer of security provides added layers of protection. Think of it like putting another lock on the door to your data.
This combination of security measures makes the ExaGrid-Veeam solution a robust defense against potential threats, like ransomware.


Final Thoughts
ExaGrid and Veeam's extensive partnership offers a top-tier backup solution that's three times faster than competitors. It includes maintenance, support, and serviceability without hidden costs, unifying premier products and IT architectures seamlessly.
If data management and protection is part of your business strategy, contact WEI to kickstart your data and disaster recovery journey. It's time to elevate your data protection with tiered backup storage for improved performance, cost efficiency, and scalability.

Next Steps: Download our tech brief titled "Secure Backup: Your Last Line of Ransomware Defense." It dives into the five steps required for a proactive and secure backup strategy.