It's important to address common challenges your business may face when transitioning to a model where you're "always on" as opposed to being available to customers only during office hours. When comparing cloud services, you'll want to find a model that offers you flexibility and consistency.
By allowing your clients, customers and partners to access data and aid in recovery and backup, you'll be able to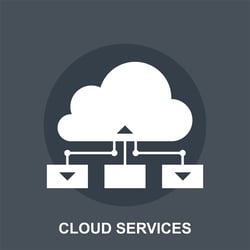 finish projects more quickly and reduce wait time to as little as 15 minutes. All this is completed with the new Veeam Availability Suite, which provides high-speed recovery, data loss avoidance, verified protection, leveraged data and complete visibility. Check the comparison of cloud services between this new technology and legacy backup solutions such as Symantec Backup Exec 15.
Keeping Your Business Running 24/7: Veeam Availability Suite vs. Legacy Backup
High Speed Recovery
Veeam Availability Suite provides the following high speed recovery services, while legacy backup solutions do not:
Instant VM recovery
Multi-OS file level recovery
Agentless recovery from storage snapshots
Agentless recovery for Microsoft Active Directory, Microsoft SQL Server, Microsoft Exchange and Microsoft Sharepoint
Delegated, self-service recoveries for application owners and help desk operators
Data Loss Avoidance
The following tactics help to secure your data and safeguard it from loss:
Agentless, imaged-based backup
Backup I/O Control
Backup from storage snapshots
Flexible job setup
Native tape support
End-to-end encryption with lost password recovery
Built-in WAN acceleration
Deduplicating storage system integrations
Agentless, image-based replication
Verified Protection
Veeam Availability Suite includes the following assurances, an important consideration when comparing cloud services:
Automatically tested and verified backup
Automatically tested and verified replicas
Leveraged Data
Traditional legacy backup solutions do not include:
Complete Visibility
To allow you to plan and monitor activities, Veeam Availability Suite offers:
Real time monitoring and reporting
Support for VMware vSphere 4.x or later
Veeam was founded in 2006 and currently has 34,500 ProPartners plus more than 168,000 customers worldwide. To learn more, visit www.veeam.com.
If you'd like assistance with comparing cloud services and keeping your business activities up and running 24/7, we would love to help! Visit www.WEI.com for more details and check out additional tips and tricks on our blog.