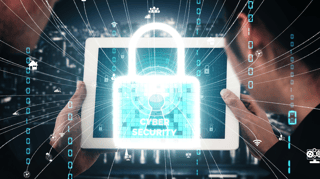 Just as you rely on business-critical applications every day in the workplace, those same applications rely on a network that is available, scalable, and secure. But if an enterprise's network architecture falls on the traditional side, this can complicate matters with the utilization of middleboxes like firewalls, load balancers, and tunnels for packet forwarding. This complexity comes with a high cost, hindering the deployment of new applications and creating challenges for intensive workloads like supporting video or connecting a widespread mobile workforce.
Many legacy networks lack the capability to operate on this session-based model, resulting in suboptimal networking. Despite efforts to secure networks, security breaches and cyberattacks persist, with predicted annual costs reaching $10.5 trillion by 2025. The traditional setup exposes businesses to sophisticated cyberattacks, incurring unacceptably high downtime costs. Fortunately, a solution is available to address both workloads and security issues in the enterprise network.
Addressing Network Performance With Session Smart Networking
Juniper Networks' Session Smart Router provides session-level intelligence and security to the network. This solution, built on an application-aware and zero-trust secure network fabric, meets enterprise requirements for performance, security, and availability.
Session Smart Networking, when integrated into an SD-WAN solution, enhances collaboration between the network and supported applications. It also connects users to exceptional experiences by dynamically charting waypoints across the network. This process constructs a streamlined and secure application-centric fabric, facilitating a comprehensive understanding of source users, network segments, and destination applications.

Utilizing AI To Boost Network Security
AI is a major topic worldwide, whether you are an IT professional or not. And with cybersecurity initiatives full steam ahead for many of the customers we serve, the convergence of these two areas is inevitable as next-gen security requires AI. The Juniper AI-Driven SD-WAN solution prioritizes security throughout the entire SD-WAN fabric to minimize exposure to evolving threats. This involves:
Service-Centric Control Plane: Combine a service-centric control plane with a session-aware data plane to provide IP routing, policy management, client-to-cloud visibility, and proactive analytics.
Zero Trust Models: These models offer the advanced design of the Session Smart Router, replacing the traditional routing plane with security principles at the core.
Session Understanding: The Session Smart Router processes sessions – dedicated links between services, applications, users, and devices.
Service-Centric Operation: Operating in a service-centric manner, Juniper models services for specific applications, granting access based on shared policies and validated templates.
Granular Security Control: This intelligence enables granular security controls, assigning policies, QoS parameters, and access controls on a per-service, per-network basis.
Juniper's AI-Driven SD-WAN not only addresses evolving threats, but also revolutionizes network security by integrating it seamlessly into the core of the network infrastructure.
Components Of Juniper Networks' Zero Trust Model
Session Smart Networking relies on Zero Trust Security (ZTS) to ensure no packet is above suspicion. Juniper's service-centric fabrics transition from legacy perimeter-based security to a zero-trust model incorporates the following components:
Zero Trust Routing Fabric: This session-oriented approach assumes no trust for users, traffic sources, or connected networks, regardless of location on the network. The Session Smart Router is deployed to establish zero trust and service-centric fabrics, where routes are transformed into directional firewall rules using a deny-all routing model. All routes and sessions undergo authentication, and session traffic is dynamically encrypted end-to-end.
Application-Centric Hypersegmentation: This feature categorizes user groups and devices into fine-grained per-service access policies using a global network data model. Hypersegmentation operates independently of overlay networks. This leverages the existing network infrastructure across public/private network boundaries, broadcast domains, and administrative boundaries.
Native Session Stateful Security Functions: The Session Smart Router simplifies branch and data center security architectures by natively supporting session L2-L7 stateful firewall functions, including NAT, encryption, VPN, and traffic filtering. The Advanced Security Pack enhances security with intrusion detection and prevention systems (IDS/IPS) and URL filtering.
Security Policy Automation and Scale: The solution centrally manages application-centric and user knowledge-based security policies, all expressed in the language of business. This results in automated and simplified network security policy management, reducing security operational expenses and overall risks associated with user error. The management system is scalable across thousands of sites.
Secure Edge Functionality: Juniper Secure Edge protects web, SaaS, and on-premises applications and is integrated with AI-Driven SD-WAN and Secure Access Service Edge (SASE) functionality. Secure Edge connectors facilitate seamless integration with cloud-based security services such as Secure Edge, zScaler, and others.
Final Thoughts
In a world where cybersecurity threats are ever-present, Juniper's Session Smart Router and AI-Driven SD-WAN sets a new standard for enterprise networking. The future of networking is not just about connectivity; it's about building a secure, intelligent, and resilient foundation that empowers businesses to thrive in the digital era.
Contact our experts at WEI to learn more about Juniper Networks' Session Smart Networking and AI-driven SD-WAN.
Next steps: This white paper by WEI identifies how Juniper Networks' location-based networking helps higher education institutes overcome complex technology challenges. Readers will better identify:
Concerns of higher education IT professionals

Why network infrastructure is a differentiator

Challenge of improving remote experiences

Value of a virtual network assistant