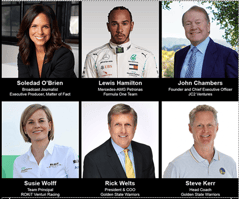 Apple is one of the greatest comeback success stories for technology. Since the mid-1980s, the Mac computer grew from owning only five-percent of the computer market to dominating it today. While loyal Apple users demand the ability to use their devices in the workplace, enterprises and IT have pushed back since their products are expensive and not easily adaptable to the enterprise mobility setting. As Apple grows and continues to dominate the market, IT is shifting its thoughts on the use of these products and devices in the organization.
Creating an Enterprise-Ready Apple Environment
While enterprises and IT value repeatability and standardization for accurate projections and quick problem solving, it can also lead to technology inertia. Integrating a digital workforce with the newest devices into the network requires new knowledge and protocols, and it requires them immediately. And unfortunately, computers and devices (such as those from Apple, which require exception handling for routine life cycle management) can reduce productivity by eating into time and budgets.
To address the Apple shift in-house, an enterprise would require specialized MDM procedures to address security protocols, life cycle management, and warranty programs for Apple devices. In order to empower your employees to use the newest iPad, iPhone, or MacBook on the company network, your company would need to reevaluate the MDM strategy each year when the latest specs and models are introduced. Due to the delay between Apple releases and ISV support for those new products, there will often be a gap from the release of new models to when employees' new devices can be activated on the network.
The sometimes-slow nature of integrating new technology into a corporate environment combined with the quick turnover of mobile devices and Apple's nature to withhold a product roadmap means many companies just aren't suited to effectively, securely make these devices a part of the business on their own. Often, enterprises turn to a trusted third party to handle these device and device management issues, freeing them up for more business-critical tasks while ensuring every user – and their devices – are safe, secure, productive, and enterprise-ready.
Choosing an IT Partner
When adopting Apple into your enterprise, it's critical to choose the right IT partner that can help your organization meet its individual needs. They need to be capable of looking at the big picture and deliver not just secure products that boost productivity, but also ensure your network will be ready to support the multiple devices employees will be bringing into the mix. Look for an IT partner with programs designed to make Apple integration simple and straightforward and with services designed for your enterprise customers. WEI will meet all of these needs as your IT partner; and in addition, you'll benefit from:
Support and Repair – Instead of using the genius bar, shifting the support burden to a team provides a secure alternative for break/fix solutions. WEI's certified warranty repair programs solve immediate problems and meet business deadlines. Thanks to a unique break/fix strategy, we are able to reduce help desk inquiries so users are up and running quickly and problems are solved in hours, not weeks.
Customization and Deployment – Eliminate inventory and roadmap worries with imaged, domain-integrated bundled, and kitted systems that meet specific users' needs. Apple's deployment best practices are instilled in WEI's deployment process, and can provide your company with a second-to-none end user experience and increased user productivity.
Security – Ensure compliance with industry regulations and corporate security guidelines for sensitive data. Work with WEI to guarantee your enterprise mobility management solution leverages the Apple device enrollment program. Plus, gain support for remote device tracking and monitoring capable of remotely wiping a device when needed.
WEI's team of experts has the knowledge of Apple services, support, and integration needed to successfully deploy Apple in your enterprise. Contact WEI today to learn how to get started.

NEXT STEPS: Keep learning about this topic by reading our tech brief, The Challenge of Supporting Today's Mobile Environments in the Enterprise.