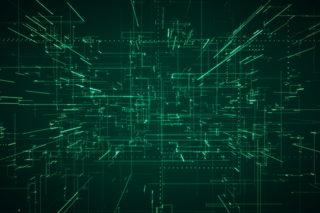 As of this year, 60% of all corporate data is stored in the cloud, and this number is expected to grow as many organizations shift their resources to cloud environments. With such a large amount of data, it is crucial to have a good storage system to keep data safe and easily accessible. Luckily, HPE is adding new storage options to their GreenLake cloud service. In this helpful article, we cover everything you need to know about the HPE GreenLake storage offerings.
HPE GreenLake For Block Storage
You are probably familiar with block storage's relatives – file storage and object storage. But what exactly is block storage and how does it differ? According to HPE, "Block storage is the simplest form of data storage and is typically used in either storage area network (SAN) or cloud storage settings. Stored in fixed-sized blocks, files are more easily accessed for quick or frequent edits." In other words, it chops data into blocks to store it as separate sections so it can be easily accessed in different operating systems, giving users full flexibility to configure their data. Block storage is an efficient and reliable way to store data and can be easily managed, making it perfect for organizations that make large transactions and deploy vast databases.
HPE GreenLake for Block Storage is the industry's first Storage as a Service that offers self-service for greater agility and speed, along with offering mission-critical environments at 100% availability guarantee. This added block storage does not replace other storage offerings from HPE; instead, it just delivers a different experience. For example, the new block storage offers a simple self-service buying procedure, a fixed monthly subscription payment, and less HPE management. Other GreenLake storage offerings provide hardware options, pay-per-use pricing, and more HPE management.
This expansion on block storage is aimed at allowing organizations to better run compute and workloads that use a massive amount of data like AI, machine learning, and analytics. HPE GreenLake storage offerings are built to help businesses transition quicker to a cloud-like operational experience.
HPE Backup And Recovery Service
Managing data is tougher than ever with the ever-growing amounts of enterprise data. Another challenge is backing up data. This becomes more difficult when you transform to a hybrid cloud operating model. This is where the HPE Backup and Recovery Service comes in handy as it's secure, effortless, and cost-effective.
HPE Backup and Recovery Service is described as being intended for hybrid cloud use. This allows customers to protect their virtual machines with a few simple steps that take less than five minutes. Backups will run automatically, making it easier to recover your data when needed. There also won't be a need to manage backup infrastructure or media servers, and public cloud storage will be managed automatically by the service. Cloud operational efficiency and rapid recovery on-premises will help protect your data.
As mentioned before, this service is also cost-efficient. First, there are no fees for restoring your data. Public clouds usually charge to move your data from the cloud to on-premises infrastructure. HPE's backup service does not charge additional management costs for cloud storage. This is great news for all companies that want to have access to their data when it's needed.
Those who want to protect their data in the hybrid cloud should consider the HPE Backup and Recovery Service. This service is made to provide higher levels of security than any other service offering. HPE has created backup stores that are not directly accessible by the operation system, therefore making cyberattacks less likely.
Conclusion
Traditional data storage and backup methods are not designed to meet the dynamic needs of the current business environment. IT leaders are finding them to be costly and time-consuming. Block storage and recovery services are essential tools needed for successful business IT modernization, and this is where HPE has made innovative moves with its notable expansion. The Next Platform says, "The expansion of the HPC capabilities in GreenLake is aimed at enabling organizations to better run compute- and data-intensive workloads like AI, machine learning and analytics." HPE GreenLake storage offerings give you what you need to meet business goals with a reliable approach to data security.
If your business is ready to safely store its data with a secure and affordable backup strategy, HPE GreenLake can help you meet those needs. Contact WEI today to start modernizing your enterprise.
Next Steps: Learn 6 tips for mitigating financial risk and maximizing operational reward with Composable Infrastructure in our FREE white paper!