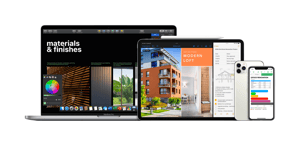 Unless you've been living under a rock, you're probably aware of the recent updates to iOS and iPadOS. IT teams who are supporting workforces that utilize Apple technology should be keeping iOS and iPadOS 14 top of mind while administering networks and attending to employee technology needs.
Also of note is the announcement of macOS Big Sur, which comes with its own host of changes and new features that will make waves in the workplace.
To make sure IT teams are on top of all the tasks associated with these big updates, we've compiled information for top things to know about both the iOS and macOS updates.
1.New features of iOS 14 and iPadOS 14
Ensure your team is up to date on all new features for iOS 14 and iPadOS 14. While the look and feel of iOS 14 is generally the same as previous iterations, new features such as widgets on the Home Screen and the new App Library make personalization easier than ever. For employees, this offers added functionality and an easy way to keep track of specific apps needed in certain work-related situations.
Other features to note of the iOS 14 release are the new Picture in Picture feature that will allow employees to keep watching videos or continue FaceTime calls while using another app. This feature is particularly handy in the current remote working environment. Messages now allows for conversations to be pinned, helping employees keep track of important text message threads or significant contacts. No more searching and scrolling to find the contact you need, the conversation is pinned at the top!
For international enterprises, or those employees that travel internationally for work purposes, iOS 14 features a new Translate app, designed to easily translate conversations across 11 of the most spoken languages. This can also be utilized in offline mode.
2. New features of macOS Big Sur
Similarly, get your team familiar with macOS Big Sur. Features to note from this upcoming release include new symbols throughout macOS, including new icons for apps, which might require additional employee training. Also, a new Control Center, designed just for Mac, will consolidate favorite menu bar items into a single access place, making it easier than ever to switch from one task to another.
The Notification Center has undergone a redesign, putting all notifications and widgets into a single, dedicated column.
3. AppleSeed for IT
If you haven't done so already, make sure the team that handles Apple-related IT questions at your enterprise is enrolled in the AppleSeed for IT program. This will allow your team to test pre-release software products and provide feedback straight to Apple. As they become available, make sure to view the latest release notes and download betas from the AppleSeed portal. Additionally, be sure to complete the IT infrastructure survey in the AppleSeed for IT portal.
4. Prep internal support
Ensure your internal IT support teams are ready for the release. This is especially true in mixed environments when both Mac and Windows devices are in use.
5. Check in with your Apple experts
Check in with your Apple Systems Engineer, AppleCare Account Manager, or Channel Account Manager and make sure you're good to go. Your friends at WEI can help as well. As an Apple Authorized Reseller with Apple experts in-house, we can help you adjust your Apple management strategy and processes with each an every new release update.
6. Test everything
Perhaps most importantly, test your everyday workflows and other IT infrastructure to ensure your current processes will continue to function normally with the new updates. At this point, you should have this information for the iOS and iPadOS 14 updates, but this is a good point to keep in mind as we look ahead to Big Sur.
7. Report bugs
As your enterprise continues to utilize iOS 14, iPadOS 14, and as Big Sur is adopted, report bugs and submit enhancement requests through the Apple Feedback Assistant.
8. Finally: communicate, communicate, communicate!
The most important part of any update process in ensuring your employees and customers know what to expect and where to go if they have questions. Keep employees who utilize Apple devices in the loop through email or other communication methods and let them know ahead of time when they'll see updates hit. We also recommend setting up "lunch and learn" sessions and virtual training sessions. Additionally, make sure your employees know where to go with questions. Shadow IT has been a reoccurring problem, especially over the last year with many employees still working from home. The harder it is to get answers to their questions, the more likely employees are to start utilizing Google as their IT resource.
With these tips and a healthy amount of communication, your team should be prepared for questions that arise from the recent Apple updates.
Want to learn more about Apple in the workplace?
Implementing Apple products for your employees drives productivity, collaboration, and creativity throughout the enterprise. By following the best practices we outlined above, as well as making use of the business tools Apple offers, your users can have a seamless update experience every time.
As an Apple Authorized Reseller, WEI has a full suite of white-glove services designed with Apple best practices in mind. These services are flexible enough to be customized to your own business' unique processes. Find out how we do this for our Fortune 100 customers in our service brief below.