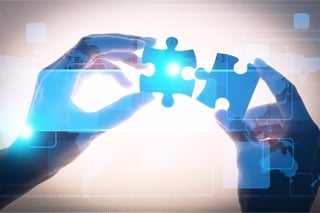 The decisions you make today for your enterprise's digital transformation journey will have lasting impacts for years to come. What may be the best solution for one organization doesn't necessarily make it the right option for yours, and knowing this when going into the digital transformation journey can save you headaches and heartbreak. Many decisions made by enterprises are based on their needs at the time and not on long-term goals, which can cause additional issues in the future.
When choosing which options to invest in, there are multiple aspects you need to take into consideration. These factors, which we go over in this article, will help you determine the right IT infrastructure mix for your enterprise. Keep reading to find out what they are.
3 Key Factors To Determine The Mix of your IT Infrastructure
If you had the opportunity to peek into another enterprise's IT infrastructure you would most likely discover a mix of resources including a public cloud platform or two, a private cloud, numerous on-premises servers, plus an assortment of applications connected in a wide array of ways. To help you avoid this hodgepodge of resources, here are some key considerations to help determine your IT infrastructure mix with your digital transformation journey.
Ask The Right Questions. The questions you need to ask should go beyond the budget. While budget is an important aspect to keep in mind, it needs to be weighed against other business goals and objectives. Some questions that may be useful are:

Is speed to market essential?
Is global expansion an enterprise goal?
Is being a differentiated industry leader critical to your enterprise's definition of success?
Your answer to these and other questions can highlight your need to invest in a cloud program that requires a higher cost. Other questions you may want to consider relate to overall business goals, future enterprise objectives, how prepared your team is to deploy new solutions, and how well the new solution will fit with your existing programs.
Know Your Guardrails. It's not enough to ask the right questions. You also need to know what limitations, or guardrails, you have as an enterprise. These limitations include:
Security and compliance: Depending on the location you may be faced with special security regulations, compliances, and rules that need to be adhered to. This extends to data residency not only at a country level but also between states where the impact of placing your data in a highly regulated location can be devastating to the success of your digital transformation program and the entire enterprise.
Culture and organization: It's human nature to fight change. As humans, we find comfort in the familiar and routine, but growth, although it's temporarily uncomfortable and pushes us out of that zone, is necessary. To help you determine the best IT infrastructure mix for your enterprise during the digital transformation journey, you need to gauge how receptive and skilled your staff is to handle the changes they will face. The speed of your deployment is based on the team you have built and their receptiveness.
Process and governance: When it comes to internal processes and governance, teams that are not aligned will see the speed of deployments be greatly reduced. Understanding business needs can provide clarity around how it will structure its mix of resources.
The Role Technology Will Play. It makes sense to also include the tools you hope to use and how they fit in the process. The results generated from technology are directional in nature and provide a consistent framework to ask important questions. With the right tools at your service, you can build multiple scenarios that steer your enterprise toward different outcomes that reach your desired objectives.
There is no one-size-fits-all approach to the digital transformation process when it comes to putting together the best IT infrastructure mix for your enterprise. If you need help determining the best solutions to incorporate as part of your IT mix, WEI and HPE have your back. Contact WEI today to get started.
Next Steps: Download our white paper, "Orchestrating Composable Infrastructure" to identify six ways to ensure operational and financial harmony for your enterprise.