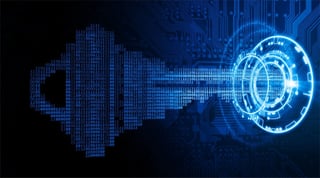 The digital landscape is changing at a rapid pace, and with change comes an increase in the need for cybersecurity measures that protect businesses. Although technology is providing exciting opportunities, it also brings with it challenges that enterprises must learn to overcome.
As organizations expand their digital footprint, the amount of data being generated increases as well. New devices are constantly being introduced to the network while existing devices that were previously not connected are now being connected. With all the new data and devices attached to an enterprise's network, the potential for attacks dramatically raises.
That's where Fortinet comes into play. Fortinet's security fabric technology solutions provide broad, integrated and automated security solutions for the modern enterprise. What cybersecurity challenges can Fortinet help with? Keep reading to find out.
3 Enterprise Cybersecurity Challenges
Cloud Security. Managing security and compliance across cloud services—whether public, private, or hybrid—is a challenge. Ironically, even though 64 percent of IT professionals believe the cloud is more secure than on-premises infrastructure security, they concurrently list security as their most prevalent challenge when it comes to the cloud.
DevOps, which mostly happens in the cloud, introduces new security challenges as well as opportunities. Organizations must find new ways to integrate security into the continuous loop of planning, coding, testing, deploying, operating, and monitoring.
The cloud requires organizations to add additional point solutions and for platform providers to bolt new solutions onto their platforms. This creates integration challenges, incurs substantial staff requirements, and leaves gaps and blind spots cybercriminals can sneak through. The security fabric is a better option for technology solutions, weaving cloud applications into its broader environment governed by universal security and compliance policies, and managed via transparent visibility across the entire attack surface.
Internet of Things (IoT). IoT, although still relatively new, is proving to grow quickly with a trajectory of becoming as prevalent in enterprises' and consumers' lives as smartphones. Malicious attacks on IoT devices are easier than with many other network connections as they were not designed or built with security in mind—having weak authentication and authorization. Additionally, the vast majority of IoT devices are "headless," meaning you cannot install the traditional security software used to block malware. This vulnerability opens a door for data breeches with the potential of putting your enterprise and employees at risk.
The rapid growth in IoT devices creates highly pernicious threats. The ability to seamlessly add them to the security fabric gives organizations greater agility and transparency while mitigating potential threats. Fortinet's security fabric can integrate all of the access points on a network—endpoints, applications, the cloud, and IoT devices—regardless of their distribution, into an end-to-end solution that covers all of the different attack surfaces.
Shortage of Cybersecurity Professionals. The growing complexity of managing enterprise security is a problem for many organizations. Many organizations layer on point solutions in an attempt to keep up with cybersecurity trends and threats. Unfortunately, this makes it more difficult to find professionals with the knowledge and experience to manage those different solutions, and there happens to be a shortage of IT security professionals overall.
With cybersecurity professionals in short supply, the number of cyberthreats growing and the complexity of security architectures increasing, security fabric is a compelling alternative to point and platform solutions that require staff well-versed on multiple product and solution components. Specifically, in a security fabric all aspects of security are intertwined for a centralized and transparent view, helping enterprises avoid hiring IT security specialists and allowing existing cybersecurity staff to grow in their support of an ever-growing and evolving security landscape.
With the rate that security and tech are evolving, it's critical for organizations to keep up with the latest information to protect their network from enterprise cybersecurity challenges. Download the full white paper from Fortinet to learn more about how to address the top security threats facing the enterprise.