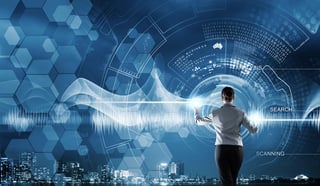 There are a number of compelling reasons to migrate your services and resources to the cloud such as cost savings, agility, scalability, and redundancy. Another reason is to escape the entrapment of vendor lock in. Ironically however, some enterprises find themselves moving to the cloud, only to constrain themselves with the same restrictions that plagued them in the traditional datacenter. Others are finding themselves in a problematical situation of competing organizations that muddle the cloud landscape.
Don't Put all Your Eggs in One Basket
Many customers of Amazon AWS suffered a severe disruption back in February when its S3 storage system went down for over four hours due to human error. The S3 system is used by over 148,000 sites and stores somewhere in the ballpark of four trillion pieces of data. As a result, a giant swath of the Internet was inaccessible. This was not the first time a disruption of this magnitude has occurred for AWS. The system suffered a five-hour outage in September of 2015. Services were also disrupted through no fault of their own last October because of a massive DDoS attack on Dyn's DNS.
Amazon AWS does not experience total downtime very often, but when it does, the country feels it because so much of the Internet is dependent on AWS infrastructure. AWS is not the only public cloud provider that suffers occasional downtime however. Two months ago, Azure was down for over seven hours in Europe due to fire extinguishers going off. Strange things are bound to happen. The problem is that when so many enterprises completely leverage themselves through a single cloud provider, a small hiccup can have far-reaching consequences. According to the latest estimates, AWS has a 44% market share of the public cloud services industry, making them by far the dominant player.
The entire notion of the Internet is based upon a distributed fabric that has no single point of failure, yet by relying on a single public cloud provider, enterprises lose the very flexibility that they sought to achieve. In addition, companies may simply be trading hardware proprietary lock in for cloud platform services lock in. Companies should instead look to incorporate multiple clouds into their enterprise, allowing scalable redundancy to counter any possible glitch or failover.
Cloud Providers Do Differentiate Themselves
While all of the major public cloud providers do offer the same types of cloud offerings such as IaaS and PaaS, they each have their specialties. For instance, while AWS offers Windows platforms, Microsoft naturally does it better. If you already have a Windows presence in your datacenter, Microsoft will allow you to transfer some (not all) of your existing licenses when you move to the Azure cloud. Those organizations that utilize Microsoft virtual servers will feel especially welcome as it can be challenging to find cloud platforms that support Hyper-V 100%.
IBM is in the public cloud business as well. IBM is heavily involved in machine intelligence and their Watson cloud offers an endless array of analytics tools and models as well as virtual agents that interact with users through normal conversation. IBM is also promoting their infrastructure platform for block chain transactions. With the immense interest in Bitcoin and other cryptocurrencies, this is expected to be a growth industry.
Are You Funding Your Competitor?
With so many corporate conglomerates today, it can be hard to discern just whom you are doing business with. While purchasing products or services from company A may be benefitting your business, the profit it is making from you may be funding its subsidiary that is a direct competitor of you. Scenarios like this can start making you wonder if company A is friend or foe? A case in point is Pepsi's association with Pizza Hut in the 1980's, when independent chains began deliberating the wisdom of offering Pepsi products in their establishments after Pepisco Inc. purchased Pizza Hut, as well as two other restaurants. Many of them changed affiliations and carried Coke products as a counter measure.
This same predicament is now occurring with AWS and the cloud industry. According to a Wall Street article back in June, Walmart has begun encouraging technology companies that it works with to stop using AWS and move to competitors instead. Two months later, Target was reported to be shopping for a new cloud service partner as they began diminishing their presence with the AWS platform. This is understandable in that AWS is the most profitable business unit of the Amazon conglomerate. AWS earns about three times as much operating income as its retail operations. Many in the retail industry feel that Amazon is able to keep their retail prices low because of AWS.
Keep Your Options Open
The point is not to take anything away from AWS. AWS was the torchbearer of the industry and its leadership will continue to propel cloud computing to new frontiers. The idea is that no company should solely use AWS, or any one-cloud provider. Hybrid IT is about maximizing the flexibility of your enterprise by utilizing multiple cloud providers. Just like in any business, it is best to keep your options open, especially in an environment where change and disruption are the norm.
Next Steps: Read this infographic to explore the benefits of hybrid IT that just can't be seen with a typical cloud strategy.