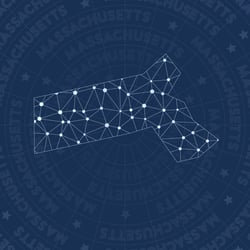 WEI is proud to announce that following a rigorous selection process, we have been chosen by the Commonwealth of Massachusetts to receive the state contract ITS74 ProjServ through June 30, 2024. This contract places WEI on Massachusetts' pre-qualified Information Technology (IT) professional Project Services Technical Specialist vendor list.
"WEI has been creating technological solutions for organizations and educational institutions for over 30 years, and we are excited to join the Massachusetts state contract to broaden how we offer our expertise and solutions," said Belisario Rosas, President and Founder of WEI.
Companies serving the Commonwealth of Massachusetts can work with WEI under the ITS74 contract
Any eligible government organization within Massachusetts can now purchase a full range of technology services from WEI under the ITS74 contract, including:
Cities, towns, districts, counties, and other political subdivisions
Executive, Legislative and Judicial Branches, including all Departments and elected offices therein
Independent public authorities, commissions and quasi-public agencies
Local public libraries, public school districts, and charter schools
Public hospitals owned by the Commonwealth
Public institutions of higher education
Public purchasing cooperatives
Non-profit organizations that are doing business with the Commonwealth
Other states and territories with no prior approval by the State Purchasing Agent
Other entities when designated in writing by the State Purchasing Agent
Customer Success from a Company that puts their Customers First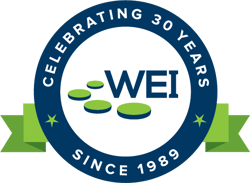 Like all of WEI's clients, organizations within the Commonwealth of Massachusetts will benefit from industry-leading talent who have a strong focus on customer satisfaction and attention to detail.
Celebrating over 30 years in business, WEI has collaborated with industry leading IT organizations representing companies in Massachusetts across a variety of industries. Our goal is to help solve your business challenges through innovative, technology solutions. Our team of engineers—a culmination of seasoned expertise in all facets of enterprise IT—take pride in their ability to develop custom IT solutions that leverage cutting edge technology to provide real business outcomes. Check out a few customer success stories in the videos below, and find out why WEI is different from a typical VAR.
Customer Success: Retail Data Center-in-a-Box
Customer Success: Data Center Consolidation featuring VMware NSX
Customer Success: Custom Connectivity solution for a SaaS Provider


Explore WEI's World Class Technology Services


Partner With WEI On Your Next Technology Innovation
WEI's team combines cutting edge technology with architectural design, value-added services, onsite training, integration, testing labs, and a commitment to quality. From solution design through implementation, WEI's sales and technical teams remain focused on providing unwavering support throughout a project.
Need help with your upcoming IT Projects?
Interested in learning how you can start working with WEI? Contact us today to learn more about what we can do for you.